The official NIKKE social media has one more surprise for fans leading up to the game's half anniversary- official MMD models, free to download and make whatever fiction your heart desires.
In a post on their Twitter and Facebook, the official NIKKE has invited you to make videos with MMD models of 5 NIKKEs- Rapi, Anis, Alice, Diesel and Marian, all available on their website.
Simply clicking on the girl you want will allow you to download a fully textured model of the character, which you can then import into MMD to animate as you see fit.
According to Shift Up, the model selection is based on overall popularity- though it's definitely not based on the results of the current ongoing poll, considering Rapi's presence and Scarlet's absence.
It's not known when the next wave of MMD models will be out, though its safe to assume it might hinge on how… creative… the internet gets with the current batch.
MMD is a free-to-use animation software that was primarily associated with vocaloids, though in recent days its motion mapping capabilities are better known for dance videos and the like.
While MMD's interface is an acquired taste, the community had also developed plugins and the like to move MMD models into other free software, such as Blender.
Shift Up aren't the only company to put out official MMD models- Hololive had infamously also done the same for their Vtubers.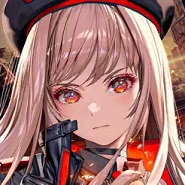 GODDESS OF VICTORY: NIKKE
Android, iOS
GODDESS OF VICTORY: NIKKE is an immersive sci-fi RPG shooter game, where you recruit and command various maidens to form a beautiful anime girl squad that specializes in wielding guns and other unique sci-fi weapons. Command and collect girls that have unique combat specialties to create your ultimate team! Experience next-level shooting action with simple yet intuitive controls while enjoying dynamic battle effects.
---
Check This Out Next
---