Developer Hello Games' massive sandbox titled No Man's Sky will be dropping a huge update titled No Man's Sky Origins which will be adding more varieties to the game such as new planets, volcanoes, and weather events.
Hello Games said that the No Man's Sky Origins update will effectively double the varieties that can be found in the game while players explore the galaxy such as all-new kinds of flora and fauna, plus tons of new planets and planet types.
Based on the trailer, there's a few examples of creatures that look really different from the types that we've already seen before. There are also what appear to be solar systems with binary stars.
Origins is also doing some exciting things when it comes to weather. Currently in No Man's Sky, if the planet you're on is experiencing bad weather (toxic storms, acid rain), that weather is planet-wide. If you want to avoid it, you have to leave the planet entirely.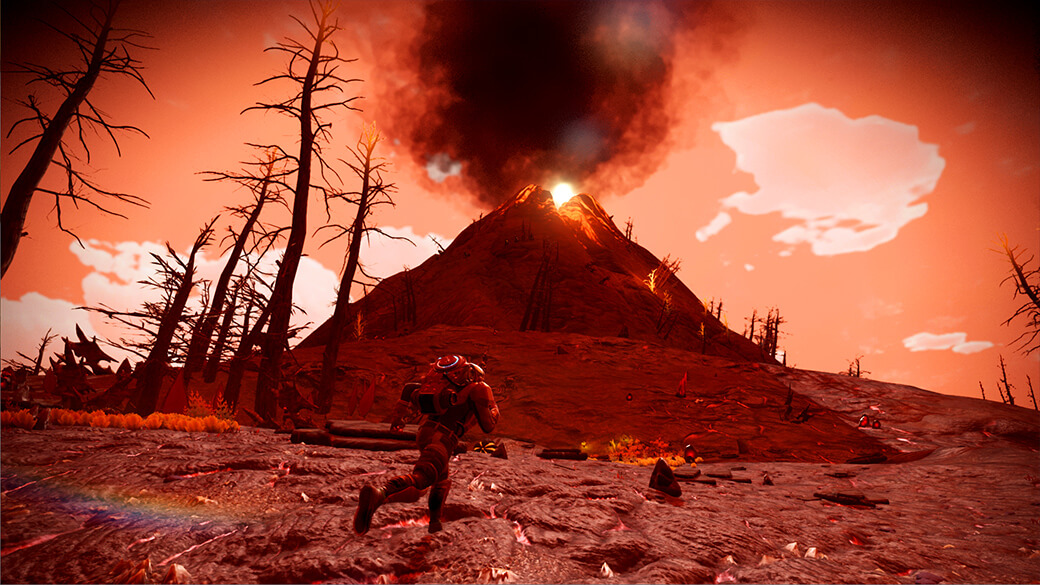 According to PC Gamer Origins is adding more realistic localized weather that doesn't hit the entire planet at once, but instead acts like a real weather system, moving across and around the planet. And there are special weather events as well, including tornadoes and meteor showers.
Besides many other more updates which can be found from the patch notes, the update comes with a number of game improvements, like new photo mode features and UI upgrades.
---
Check This Out Next
---