Developers Applibot's mobile gacha game Nier Reincarnation will be having a collaboration event with Atlus' Persona 5 Royal which will feature Joker, Queen and Fox as playable characters on 9th September 2022.
As of time of writing, the Persona 5 Royal collaboration event for Nier Reincarnation will only be available for the Japanese version of the game with no news about the event coming for the global version as of now. Although the Japanese version for Nier Reincarnation is ahead of the global version in terms of content so it is safe to assume that the collaboration event will arrive in due time.
The Phantom Thieves
The collaboration event will feature three of the phantom thieves members with their initial personas. Joker (Akira Kurusu/Protagonist) with Arsene, Queen (Makoto Nijima) with Johanna and Fox (Yusuke Kitagawa) with Goemon. It seems like during the collaboration event, they will also be featuring Persona 5 royal themed background music to Nier Reincarnation too, so for fans who enjoyed the soundtrack of Persona 5 royal will have a treat playing through the collaboration event.
About Nier Reincarnation
For the unaware, Nier Reincarnation is a 2021 role-playing video game developed by Applibot and published by Square Enix for Android and iOS. Set in a realm called The Cage, the player takes on the role of a girl guided by a ghost-like being companions, entering statues called Scarecrows and reliving memories which play out as storybook-like narratives.
---
For more information about Nier Reincarnation as well as future updates to the game, do check out their official website here.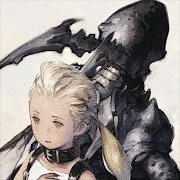 NieR Re[in]carnation
Android, iOS
The latest game in the NieR series arrives on mobile devices! NieR Re[in]carnation is a command-action RPG for mobile devices from Square Enix and Applibot.
---
Check This Out Next
---