Monster Hunter Rise: Sunbreak Free Title Update 5 available today, will see a huge amount of content update for the expansion.
The new content includes a new Elder Dragon Amatsu, Risen Shagaru Magala, new layered armors and many more.
The new Elder Dragon Amatsu quest is available at MR10, while the quest for the Risen version of Shagaru Magala will be unlocked at MR180.
Players can also expect to procure some valuable new weapons, armor as well as skills with the new materials from the new monsters.
Risen Crimson Glow Valstrax, has also been added to the game and will appear in Anomaly Research Quests.
There will also be multiple updates to the Anomaly Research Contents which sees the level limit of Anomaly Investigations expanded to 300. and additional new items in the Melding Pot.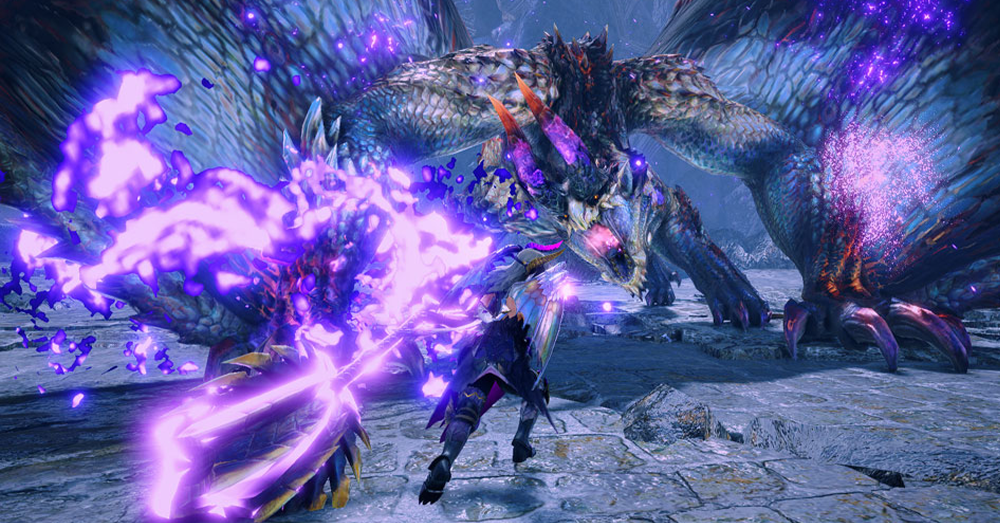 Players may also earn a special Badge of Heroes through special investigations which should only be attempted by those who have true confidence in their strength. player who cleared it would be rewarded a Special Investigation for only once.
After the Ver.15 update, event quests which rewards players with brand new layered armor and Pose Set will be released regularly.
Fashion Hunter 
The new armors and layered armors coming to the game are as follows:
First would be the Bloodmalice layered armor which is a joint effort between Elgado and Kamura.
Armor and Hunter layered armor "Buff series"
Armor and Hunter layered armor with immaculate muscular masterpiece.
Hunter layered armor "Lagombi Ears"
Hunter layered armor that imitate Lagombi's long ears.
Bloodmalice Armor
Armor and Hunter layered armor "Buff series"
Hunter layered armor "Lagombi Ears"
Finally, paid DLC will also continue to arrive after Update 5 which includes a special sticker set newly drawn by Minoto, Wild Hunter layered armor piece, face paint, hairstyle, BGM, and many more.
You may find further information regarding the update at their official website.
---
Check This Out Next
---