Monster Hunter Rise is finally on PC– freed from its handheld prison, various PC quality-of-life features such as uncapped framerates, better resolutions and even fun filters.
That's not to say the base Monster Hunter Rise experience was anything bad- back when it came out, I praised the fact that it runs surprisingly well for the underpowered handheld that is the Switch. Once you move to PC though, "surprisingly well for the platform" doesn't cut it- the PC platform is a much broader spectrum, and its ability to run on those levels should be taken into considerations.
Unfortunately, starting up a grindy RPG again can be a bit of a hard sell, even if the game does look prettier now. Is the coat of paint worth it? Read on and find out.
Content for Content
It's been admittedly hard navigating around the PC version of Monster Hunter Rise. The game is fundamentally identical to its Switch counterpart- which means there's literally nothing to report on content-wise.
Still, there's benefits to this approach, too- save for the lack of Amiibo DLC, this is a great game for anyone who doesn't have a Switch but needs their Monster Hunter fix since Rise launched on a much smaller pool of platforms. If you'd been watching Rise gameplay for the past year writing angry comments about the limited platforms for Monster Hunter Rise, you'll have some solace in finally playing the game on PC. Sorry, other consoles.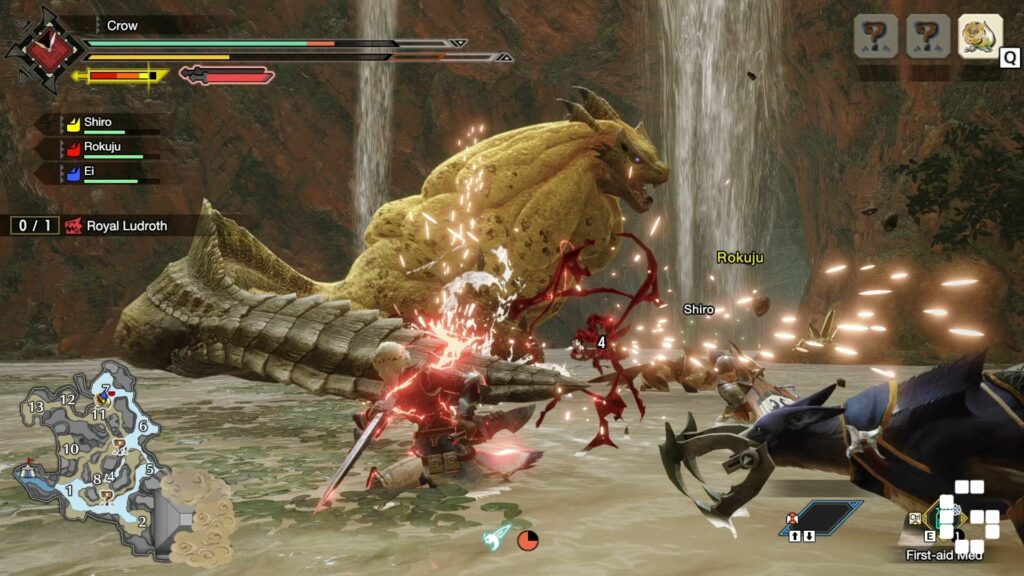 There is also one more bonus with Monster Hunter Rise's PC release, and that is the fact that the game is, essentially, completed. With Rise on the Switch, the game was missing its final story chapter, which only came introduced down the line via the 2.0 and 3.0 updates. While it helped prolong activity on the game, the fact that it felt like content they couldn't ship the game with on time due to time constraints did leave a bit of a sour taste in the mouth.
If you're hopping on Rise for the first time with the PC version, there's none of that since Capcom have decided to just launch it as its completed self rather than pretend the delayed updates were that way for any reason other than time constraints. The result is that Monster Hunter Rise does feel a lot, well, fuller on PC. You have an entire grind to HR100 to look forward to, with fights like Allmother Narwa and Crimson Glow Valstrax already there in the game if you want that gear instead of grinding for one good set only for it to be made obsolete next patch.
Performance
Another solid reason to get Monster Hunter Rise on PC is simply that it vastly outperforms its Switch counterpart. The game is surprisingly well optimized (as long as you're using directX 12), and can easily get you 60fps as well as better visual fidelity than its handheld counterpart.
In fact, if your rig was strong enough you could even set the game to an uncapped framerate, where it can really show its stuff. The game feels like an absolute blast to play with the uncapped framerate, and really makes me feel silly for worrying about the PC port just because Iceborne had a bizarre launch.
If you're coming from the Switch version, however, there is one gripe to be had- latency is dramatically reduced on the PC version of Monster Hunter Rise thanks to the fact that it's free of its handheld prison, so you will need to readjust your timings, especially with weapons like Greatsword. While Monster Hunter fans may have been use to buffering their inputs for a while, Rise runs well enough on PC that you won't need to worry about that anymore.
There's also various visual filters you can apply too, but admittedly they don't do too much for the general experience of the game and feel more like a parlor trick than anything else.
Closing Thoughts
If you're one of the people who held out on Monster Hunter Rise's launch because you knew about the PC version, absolutely get it now that it's available. The game definitely feels like a more fully-realized version, running much better than the already well-optimized Switch version. While the handheld version was a case of "this runs well, for a handheld", the PC version of Monster Hunter Rise feels much more acceptable by PC standards.
That being said, it does have some gripes to go with it- personally, losing out on handheld mode is definitely a blow. Monster Hunter's repetitive grinding is way more bearable when you can exit out of any social situation by putting on your headphones and showing an Arzuros what's what, and it definitely feels like the quest system was built around this.
But that's a complaint against Monster Hunter being on PC in general, and generally your mileage will vary on this. If it's not a problem to you, you'll absolutely have a blast hunting Monsters here.
---
Review copy provided by Capcom. Game reviewed on a PC with Intel i5-9300H, GTX 1660 Ti and 16 GB of RAM.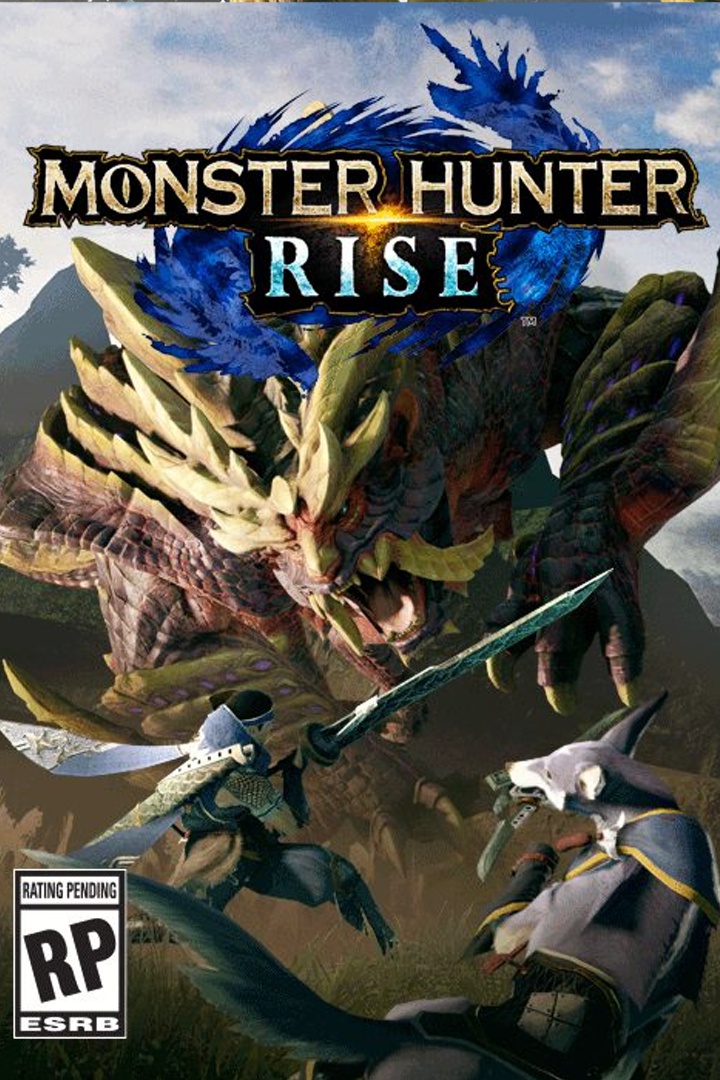 Monster Hunter Rise
Nintendo Switch
The critically acclaimed action-RPG series returns to the Nintendo Switch™! Set in the ninja-inspired land of Kamura Village, explore lush ecosystems and battle fearsome monsters to become the ultimate hunter. It's been half a century since the last calamity struck, but a terrifying new monster has reared its head and threatens to plunge the land into chaos once again. Hunt solo or in a party with friends to earn rewards that you can use to craft a huge variety of weapons and armor. Brand new gameplay systems such as the high-flying 'Wire Action' and your canine companion 'Palamute' will add exciting new layers to the already robust combat that Monster Hunter is known for. Whether it's at home, on the go, online or offline - you'll always be ready for your next hunt on the Nintendo Switch™!
---
Check This Out Next
---