After some initial mystery over what MementoMori actually is, the game's finally out today, following slight delay. It's got a unique and gorgeous art style and lots of music to go with it, so there's definitely that initial draw.
DREAM-LIKE
I'm sure that most people would be initially intrigued by the art. It's a watercolour quality that 'bleeds' across the screen, for an ethereal feeling. The art is further complemented by Live2D, though they would seem so ephemeral that should they somehow push past the screen, they might float away in the wind.
The other selling point of the game is the music, with characters boasting their own theme songs. I'm not about to do music reacts here, but there's sure to be a track for everyone.
Somewhat surprisingly, the game also launches with English voice acting, and is likely what the game defaulted to for most players. I don't have any objections to the quality of their performance, though of course, "self-respecting" weebs will be changing it to Japanese for a whole array of very recognizable names.
IN A HAZE
However, the gameplay is where it unfortunately falls short. The core gameplay is an idle game: clear stages, get more resources over time depending on how many stages you've cleared, that kind of thing. There are more "complex" game modes like a "rogue-like" and an eternally ascending tower, but I'm not sure how many people are willing to stay on if they're not drawn by the game's looks as a whole.
Character growth consists of raising their rarity levels through duplicates, raising their levels, and slotting them with a variety of equipment. I honestly think the levelling up is straddling the line of obscene because look at the character level required to raise their skill level!
What's funny is that you can't complete the daily missions as a new player as you will be required to progress further in the game to unlock the relevant systems. It's a 5 minute or 30 minute game, depending on what you're trying to do, I guess.
There's also a VIP system in increasing ranks, with the first level purchasable with free currency. Hurray.
GACHA
No fancy title here, just pure rates for units at N, R and SR rarity. At 4.46% rate for an SR, it's on the slightly higher end. It takes 3000 currency for a 10-pull.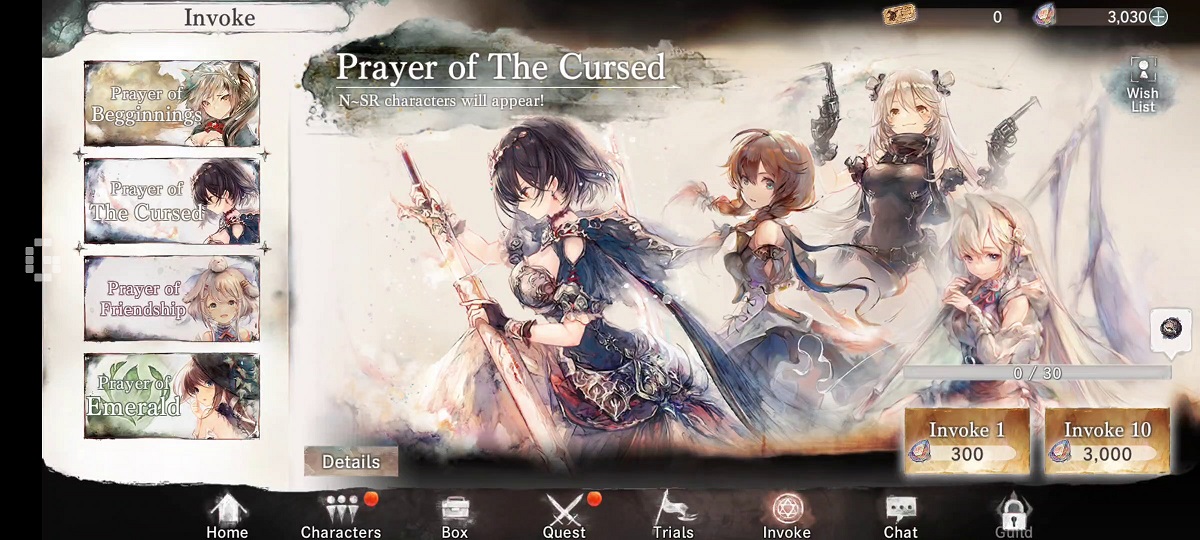 You will be needing quite a number of dupes, though, so maybe don't really rejoice. There is a spark system of sorts but it's strangely obscured in that you have smaller milestones to get X Reward and you build up your bar. It's 300 to get the one you want guaranteed while in between you get SR guaranteed tickets.
WAKING UP
What can I say? If you were expecting more from MementoMori, I think you'll be disappointed. If you just wanted some cute girls, good music and a nice art style in a game that shouldn't take too much of your time, then go right ahead.
MementoMori
Android, iOS
"All roads lead to our 'Goodbye.'"
Boasting an epic soundtrack that can turn the world of gaming on its head, and some of the most stunning designs ever seen in a game, Bank of Innovation's newest title, MementoMori, is finally here!
Songs performed by many renowned artists enhance the rich world of MementoMori.
---
Check This Out Next
---