Pearl Abyss announced today that the long-awaited mansion content, Blue Maned Lion's Manor, has arrived in Black Desert SEA. Adventurers can now decorate their residence and garden in their own style.
Blue Maned Lion's Manor is a new mansion content with an enhanced housing system, which allows Adventurers to decorate a large residence and even a terrace. They will have a diverse selection of decorative items to choose from, such as flowers and trees to manor-exclusive furniture and lighting that keeps the mansion looking beautiful at night.
The mansion is located between Heidel and the Eastern Border to ensure it is visible to as many Adventurers as possible. Adventurers are required to have 5 Contribution Points, complete a pre-requisite quest in order to rent the mansion, and must pay a daily rental fee subject to a discount depending on the number of days they rent the manor for.
To celebrate the arrival of this new content, a hot-time event will take place until November 17th that grants Adventurers a 50% higher chance of obtaining items. A special log-in event will also offer rewards worth USD 55 including items such as 200 Cron Stones and a luxury interior box until December 1.  
Black Desert is available for PC, PS4, PS5, Xbox One, Xbox Series S/X, and Mobile Devices.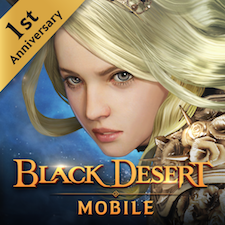 Black Desert Mobile
Android, iOS
Play the popular MMORPG now on the mobile and in English, German, Spanish, French, Russian, Thai, and Indonesian! Go and embark the journey you choose!
---
Check This Out Next
---