Malaysia's top Vtuber Liliana Vampaia will be making her event debut at the upcoming local convention 'Anime Fest!', being developed in partnership with Comic Fiesta.
This was announced in a post on the Comic Fiesta Facebook Page:
"With almost 150,000 subscribers and counting, Malaysia's top vtuber Liliana Vampaia 吸血鬼 リリアナ will have her event debut at Anime Fest!
Meet Lili at the MyHolo TV booth and see what she has in store for her beloved tomato sans!"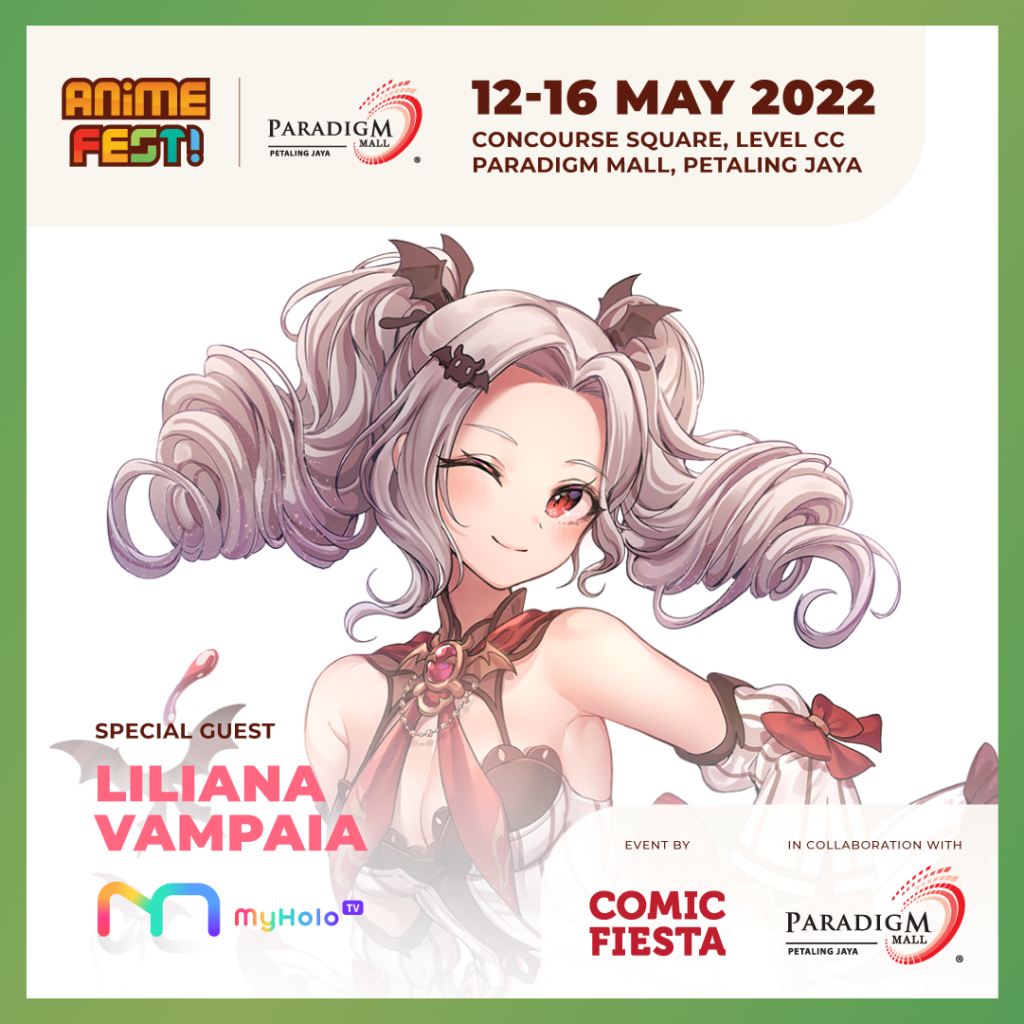 As the previous description suggests, Liliana Vampaia is a Malaysia vtuber who began streaming in June of 2020. She has since amassed almost 150k subscribers on Youtube, making her the biggest Vtuber in the country. She is half-human, half-vampire but is trying not to drink human blood and instead substitutes it with tomato juice. She speaks in both English and Malay.
Lili has played numerous games on her channel including Minecraft, It Takes Two, and Little Nightmares 2. She has also collaborated with other notable Malaysian content creators like Pok Ro, Aki Sakura, and RyanSM.
Anime Fest is an upcoming hobby convention hosted by Comic Fiesta. It will take place at Level CC of Paradigm Mall in Petaling Jaya from the 12th to the 16th of May, just after Hari Raya.
---
Check This Out Next
---