With the Dota 2 International 11 finally being concluded, we previously had the opportunity to talk with one of the top 4 teams – Team Aster in a media session where we got to ask them questions about their thoughts on this year's TI as well as the dota scene in general.
We were joined by the full team consisting of Monet, Ori, Xxs, BoBoKa and 皮球 (or Siamese.C) as well as the team's assistant coach/analyst, Mad of Team Aster.
[Interview is edited for clarity]
Team Aster is currently the best Chinese Team in this TI. Did you guys expected this before coming here and do you guys feel the pressure of being the last hope of the entire Chinese region?
Mad: We're not exactly feeling the pressure as of now. Though I will have to say that this result is a little bit unexpected, in the sense that we were all expecting PSG.LGD to be in the top 3 as well. We didn't expect we'd [Team Aster] be the only Chinese left now in the top 4.
Xxs and BoBoKa have been on the same team for quite a long time. How is the chemistry been evolving and how does can that provide for the team?
BoBoKa: It feel pretty normal to me. It's just like playing with someone who is new to the team, we just play together as usual.
Xxs: It's the same for me as well, maybe it's because of how our roles make us lane together, it improves our teamwork and we also strive to work hard together.
How do you feel about playing in front of a SEA crowd?
Xxs: I dont think there's much of a difference but it does feel like there are more Chinese people or people from China in the crowd. You can hear people speaking in Mandarin and watching the game.
What has this long TI schedule been like for you to adapt to?
BoBoKa: We've never gotten this far into TI before, let alone Top 4. For me, it doesn't really have much of a difference, nothing is really special because this is my first time getting in this far.
Monet: The main thing is that in previous TIs, there wasn't a 5-day break, we went straight to the final day so that at least we could've figured out who won and who lost faster. With this 5-day break, it gives me the feeling of suspense, making me feel somewhat frustrated. I like it when it was straightforward from start to finish.
Some people think that Chinese Dota is in decline and that there are no new players to replace the veterans who are planning on retiring. What are your thoughts on this?
Mad: I think it's true because youngsters nowadays are mostly playing mobile games and the player numbers in China are lower than in South America or Russia for example. But people who want to be in the pro scene will stay in the game.
The Chinese region had many legendary players and teams. If you could have been a part of any previous Chinese TI teams, which would you join and why?
皮球: I want to join TI4's Team DK and play Support for LaNm (Their head coach, who was also a support player during TI4's Team DK).
Monet: I don't really like to think about the past. I think the present day isn't so bad, so I would stick with Team Aster.
BoBoKa: I think TI4's Vici Gaming and play support for fy (The Pos 4 Support player for Vici Gaming during TI4).
Ori: I don't really have a preferred team to join, but if I were to join one, I would say Team DK but as a Midlaner for LaNm.
Xxs: I want to join TI4's Team DK and play Pos 3 for LaNm.
Mad: Since everyone is going to TI4's Team DK, I want to join as well but maybe as an analyst or something.
How will you guys utilise the 5-day break? Are you just trying to relax or play a lot of matches?
Xxs: I think we'll be sticking with the regime just like in previous tournaments, playing scrims or ranked matches until night and have some personal time to rest before heading off to bed.
Do you guys enjoy playing Dota on SEA servers?
Ori: I think the pubs where are really fun to play because it's full of noobs.
Mad: LaNm also really "enjoys" it. Whenever he's playing, you can hear him yelling a lot in the practice room.
Monet: It's pretty fun, I got a lot of free MMR points here.
In the second game against PSG. LGD, their Enigma caught Monet's Gyrocopter in Dire's jungle, and Ori got an Ultra Kill from that. Can you share what the communication and the feelings of the team were like?
Monet: The communication between us were pretty straightforward. Once Enigma uses his BKB and Black Hole, it's easier for us to turn the fight around. Even after the fight, we weren't feeling comfortable since we still needed to take objectives like Roshan, in order to win.
After watching the RNG versus Entity game, do you feel like backdoor protection is too broken, and should it be nerfed?
Monet: No, I think the buff to backdoor protection is fine. If you don't need to care about the lane to take down the Ancient, it's ridiculous.
We've watch the game and I think at the time the top lane creeps almost reached the enemy base. I think RNG was a bit too impatient and if they waited for the creeps to reach the base to remove the backdoor protect, I think they couldn't won the match.
What are your favourite heroes to play? One for the heroes within your role, and one regardless of your role.
Mad: You can take me as a support player, and I really like Treant Protector. If i didn't care about roles, it would be Phantom Assassin even though she's rubbish in this patch.
Xxs: For me, it would be Pangolier, it just feels like you can farm very fast and it's fun to play him. If I didn't care about roles, then I love to play Morphling because I think playing this hero is very exciting since you can just die all of a sudden at any given time.
Ori: I love Storm Spirit and if I don't care about my position then Riki, because I can just cause problems anywhere.
BoBoKa: For me it's Mirana. It just feels fun to play with because you have to predict your opponent's movement when you shoot your Sacred Arrow, and it feels good to land a max duration stun. For non-roles related, I love Storm Spirit, it's my best-performing hero. (Everyone in the team burst out in laughter at this statement)
Monet: My favourite hero would be Faceless Void. His ultimate lets me kill the opponent's Carry very easily and it feels very overpowered. For another position, I really like playing Mars, his lanning phase is just too good. His attack ranger is also longer than every other melee heroes so it feels good when you can poke the opponent outside of their melee range.
皮球: For me, I love Rubick, because he can create miracles. For other positions, I love to play Invoker. (Everyone also burst out laughing, because not once have the others seen him playing Invoker)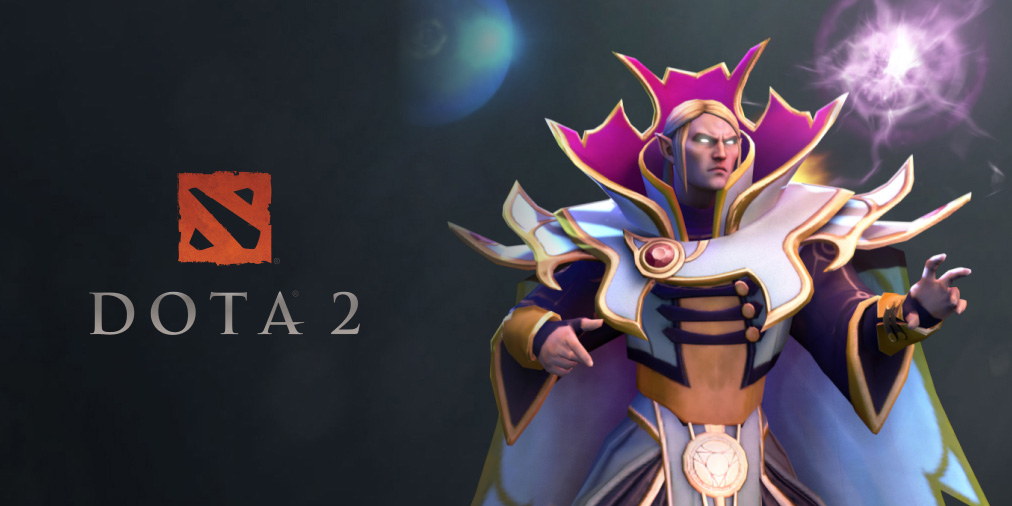 Xxs and BoBoKa have been with Team Aster since the beginning, what makes this current roster more successful than the previous iterations?
Xxs: It just feels like the team has gotten stronger. I feel like my performance before is almost the same, but I just couldn't win anything. But now that my teammates have gotten stronger, it feels like I can win pretty easily.
BoBoKa: Before when we lost, it's the teammate's fault. Now if we lose, it's my fault.
Can you tell us the impact LaNm and Mad had on the team's morale? How do they collaborate with one another to provide support for the team?
Mad: I feel I'm not really contributing much to team morale since I'm an analyst. But LaNm always have been able to find a very clear way into some of our problems and find the root cause of it.
About the collaboration, since we're doing pre-tournament preparations, we just prepare information that is needed, and discuss with it together to roughly decide the order of picking heroes and the direction of our draft.
Do you think that the TI11 meta is set in stone? Or is there room for exploring some corners and seeing unrevealed strats during the Finals Weekend?
Xxs: I think everyone has already revealed their strongest strats. There might be some changes later on, but no major changes.
Which games or plays at TI11 were the best so far?
BoBoKa: The best play was with Ori's buyback on Puck and jumping back to the Illusory Orb.
Ori: The best game was definitely RNG versus Entity.
---
Team Aster placed fourth at the International 11, losing 2-1 against Team Liquid in the lower brackets. This 4th place placement marks the best results that the team has had at The Internationals, a leap ahead of their 13th-16th placing in the previous TI.