The latest update to Cookie Run Kingdom will bring the adorable drummer Macaron Cookie into the walls of the kingdom alongside a number of new costumes as well.
These will drop later today on the 9th of November 2022 at 18:00 (estimated).
Macaron Cookie
Macaron Cookie is yet another visitor who joins the Cookie Run Kingdom after first appearing in the original Cookie Run and Cookie Run Ovenbreak. In this game, she's a magic-type cookie who fights in the middle row.
Here are her voice actresses for each region:
Korean: Yun-mi Yeo
Japanese: Mimori Tanigake
English: Paula Rhodes
Taiwanese: Lin Mu Qing
Thai: Pravethida Anomakit
German: Souzan Alavi
French: Valérie Bachere
B.A.D 4 Costumes
The costumes for the B.A.D 4: Red Velvet Cookie, Poison Mushroom Cookie, Black Licorice Cookie, and Schwarzwälder will now be available in-game to customize your units with. These are alternate skins for the character that first appeared in the BTS Cookie Run crossover. There four of them will also be getting new rhythm stages.
Outside of Macaron and the B.A.D 4, there will also be a new Super Mayhem Season coming in the new update as well.
Cookie Run Kingdom is available for iOS and Android.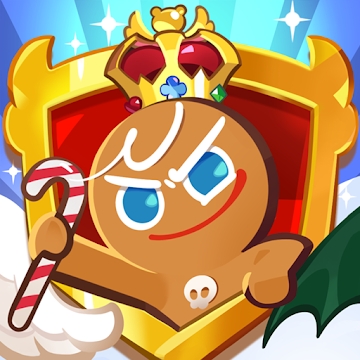 Cookie Run: Kingdom
Android, iOS
Build your dream Cookie Kingdom and reclaim the land lost against the evil that lingers in the shadows. Fresh out of the oven and from the Cookie Run: OvenBreak creators comes Cookie Run: Kingdom! Build a delectable Kingdom while battling against evil dessert monsters! Team up with friends in Guild Battles! Fight alongside other Guild Members and defeat new rivals. Battle against powerful enemies to level up together. Earn soul stones, guild level-up items, guild treasures, and more!
---
Check This Out Next
---