To celebrate the London Spitfire winning last year's inaugural Overwatch League Grand Finals comes Winston's hero skin, "Flying Ace". For 200 League Tokens, you can get this skin on all platforms until 16 September.
The London Spitfire team had visited Blizzard Entertainment in Irvine, California to get a sneak peek at the skin. You can see them join an Overwatch League broadcast team on tour and meeting developers working on the skin's design.
You can purchase League Tokens through the in-game shop or by watching Overwatch League matches on Twitch. Visit the Overwatch League website for more information on drops.
In other news, Scott "Custa" Kennedy was awarded the Dennis Hawelka award for his positive impact on the Overwatch community. Overwatch League broadcaster Mitch "Uber" Leslie and Ponghop "Mickie" Rattanasangchod from the Dallas Fuel – the latter being 2018's Hawelka award recipient – presented it to Custa.
On receiving the award, Custa said:
I try and be as positive and try to help as much as I can, but it's not really something that you really consider for yourself. I try to do good, and seeing other people react and say, 'We think you deserve this award,' it's a really big thing because it means I'm having a positive impact on other people.
The award is meant for players who follow in Dennis "INTERNETHULK" Hawelka's positivity. A beloved member of the Overwatch community, he passed away in November 2017, shortly before the inaugural Overwatch League season began.
Last but not least, the 2019 Overwatch League Role Stars votes have been tallied. General managers, head coaches, broadcast talent and global media all came together to decide which Overwatch League player was the best in their respective roles: damage, tank, healer.
The top four in each role will be the Role Star for the 2019 regular season and represents the best of the best in competitive Overwatch for the year:
Damage–
Corey – Core Nigra, Washington Justice
Dding – Jinhyeok Yang, Shanghai Dragons
Haksal – Hyojong Kim, Vancouver Titans
sinatraa – Jay Won, San Francisco Shock
Support–
iDK – Ho jin Park, Hangzhou Spark
KariV – YoungSeo Bak, Los Angeles Valiant
moth – Grant Espe, San Francisco Shock
Twilight – Juseok Lee, Vancouver Titans
Tank–
Choihyobin – Hyobin Choi, San Francisco Shock
Guxue – Qiulin Xu, Hangzhou Spark
Mano – Dong-Gyu Kim, New York Excelsior
Super – Matthew DeLisi, San Francisco Shock
You can check out the photos of the winners here.
More Overwatch League awards for 2019 will be coming soon. 5 September will see the announcement of Rookie of the Year and Regular Season MVP. Grand Finals MVP will be revealed following the season finale in Philadelphia 29 September.
You can check the latest Overwatch League updates on its website, Twitter, Twitch, Facebook, Instagram, and Youtube. You can also subscribe to the Overwatch League newsletter!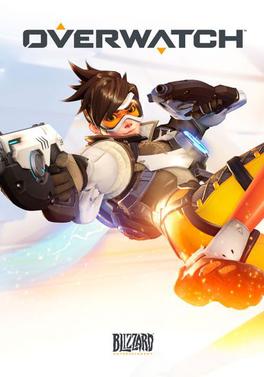 Overwatch
Microsoft Windows, Nintendo Switch, PlayStation 4, Xbox One
Blizzard's take on a team-based multiplayer first-person shooter! Featuring a whole cast of colourful characters, players fight in a variety of maps for victory.