The YoRHa androids of NieR: Automata will continue their never-ending struggle in a collaboration with mobile RPG Last Cloudia. This collab event, Granzelia Descent, will go on for 3 weeks, beginning on August 26, 2021 until September 16, 2021.
Check out the trailer for the event below:
2B, A2 and 9S will be obtainable for a limited time in this event. Kira Buckland, Kyle McCarley and Cherami Leigh their voice actors from NieR: Automata, will also reprise their roles in Last Cloudia.
Together with the YoRHa androids, Simone, one of the bosses in NieR: Automata will also be a boss in this event. She is also available as an obtainable LR Ark in this event, together with Machine Lifeforms.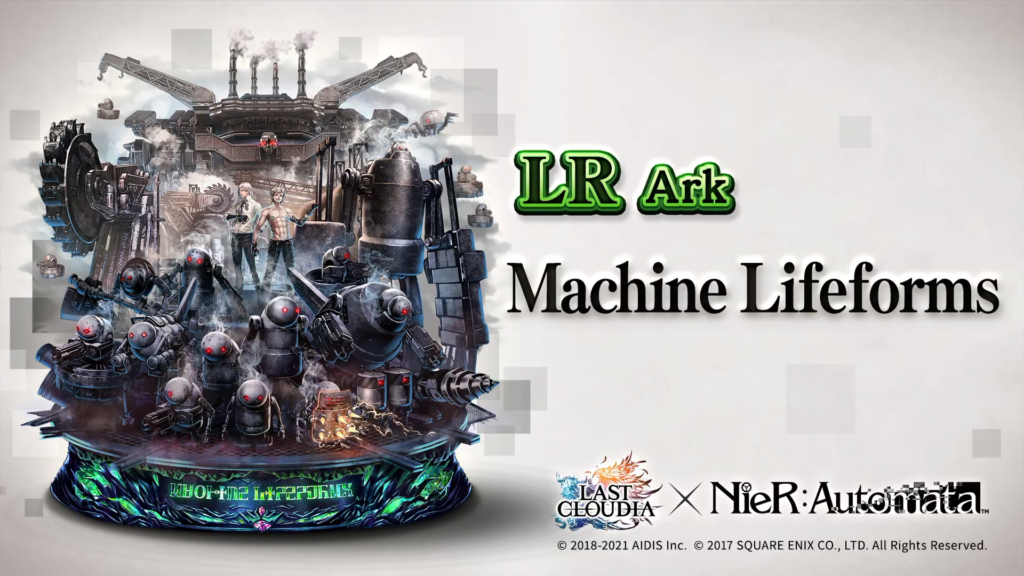 Furthermore, Emil will also be available as Arks, with Emil Shop as an LR Ark and Emil Head as an SR Ark.
Players can get 9S and a collab ark simply by clearing the event.
There will be 3 giveaways that will run concurrently with the event. Players can win various prizes such as $25 USD Google Play or App Store gift codes, in-game items and even NieR: Automata nendoroids.
Visit the collaboration page to learn how to take part in these giveaways.
To stay updated with in-game developments, be sure to refer to the game's Facebook page. Previously, the game even had a collaboration with Devil May Cry V.
Last Cloudia
Android, iOS
A fantasy RPG that weaves a sprawling tale with quirky characters and cinematic effects. Its gorgeous, fast-paced battles feature pixel art characters sweeping though 3D playspaces. Download now!
---
Check This Out Next
---