Genshin Impact fans have been harassing Gui Niang, the Chinese voice actress for the new 5-star Kokomi, prompting her to restrict comments in her own chat.
In one of her streams, fans reportedly took to her chat to harass her over their displeasure with the character, causing the voice actress to restrict the stream. A new rule was implemented on the stream, meaning only fans with a Badge Level of 3 (similar to a tiered membership) could comment on her streams.
Gui Niang made a reference to the situation on her Bilibili account, never directly calling out the incident directly.
"Then I'm just a small voice actor, can do limited things, I just hope that each because like [Kokomi] and curious to see my dynamic people can be in a relaxed and happy environment, relax  ~ (sic)", she says, with translations provided by DeepL.
Fans harassing voice actors for characters is something that's all too common in the community, with the English voice actors having also been harassed during the 2.1 livestream.
"I'm frustrated. Voice actors don't know everything about the projects we're in. We're normal people with jobs that we do our best on.", says Zach Aguilar, English VA for Aether, the male playable Traveler in Genshin Impact.
Kokomi's Troubled Launch In Genshin Impact
Unfortunately Kokomi's entire launch has not been particularly great. It doesn't help that this is the first banner following up the Raiden Shogun- one of the best selling character banners in the game, also plagued with its own fan backlash.
On top of that, leaks from the beta had painted an unfavorable picture for Kokomi- whose role leans more to support and healing. In a game whose endgame is mostly DPS races, fans found the character underwhelming, acting as if they were still forced to spend money on her anyways.
While the game's Spiral Abyss added new mechanics to further push Kokomi, the fandom was already unhappy with the character, leading to the mess that exists now.
It should be stated that at no point was harassing the Kokomi voice actor a valid course of action- something the Genshin Impact fandom has still not yet learned.
miHoYo has also been quiet on the matter, with the Genshin Impact account (aka the place most fans would see) not issuing any kind of statement regarding the matter.
Source: Reddit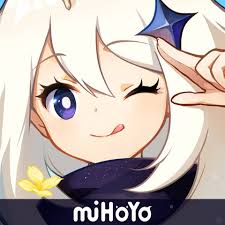 Genshin Impact
Android, iOS, PlayStation 4
Step into Teyvat, a vast world teeming with life and flowing with elemental energy. You and your sibling arrived here from another world. Separated by an unknown god, stripped of your powers, and cast into a deep slumber, you now awake to a world very different from when you first arrived.
---
Check This Out Next
---