Monster Strike is getting ready to "Henshin" with its upcoming collaboration with legendary tokusatsu series, Kamen Rider. Some of the series' most iconic Kamen Riders, such as Faiz, Den-O, Kuuga, OOO and many others will appear in the physics-based puzzle game.
This crossover event will take place this Sunday, on 14th March 2021 at 12.00 noon, JST. The collaboration will be live until 2nd April 2021, 11.59 am JST.
Check out some of the bug-eyed superheroes appearing in this crossover event.
Kamen Rider Den-O Climax Form
Kamen Rider New 1 and New 2
Kamen Rider Kuuga Ultimate Form
Kamen Rider Build Genius Form (left), Kamen Rider Zero Two (right)
Kamen Rider OOO Putotyra Combo
Kamen Rider Decade Fury Form
Kamen Rider Ryuki Survive (left), Kamen Rider Ohma Zi-O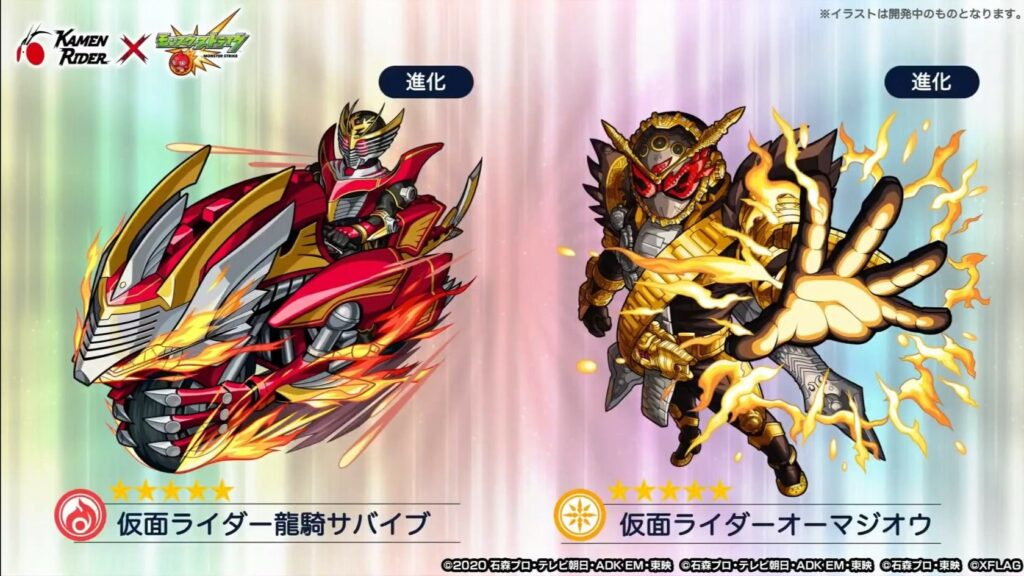 Kamen Rider OOO Tajadol Combo
Players can also get Kamen Rider Saber Brave Dragon by completing the event quest.
Furthermore, various Monster Strike x Kamen Rider exclusive merchandise will be on sale. Collaboration goods such as keychains, acrylic stands, a stainless steel bottle and more.
Those interested in getting these exclusive items can check out XFLAG's online store.
Monster Strike is not shy when it comes to crossover events. One of the biggest crossover it had was with Attack on Titan last year.
---
Check This Out Next
---