Following the circulation of malicious griefers using a Kaveh hack exploit in Genshin Impact to delete interactable objects in other players' worlds, HoYoverse has released an official statement on the matter.
Posted on the Genshin Impact official Twitter, HoYoverse has released an official statement addressing the recent issues regarding the circulation of an exploit in which malicious users use the character Kaveh to delete important interactable objects and bosses in other players' worlds through a plug-in, saying that they will take legal actions.
Actions Against Malicious Plug-Ins 
According to the official statement, HoYoverse is planning to take legal action against developers, users, and disseminators of malicious plug-ins such as the Kaveh exploit to tamper with game data and affect other players' experience.
HoYoverse stated that they will deal with the malicious plug-ins in accordance with the "Terms of Service", "Privacy Policy", and applicable laws and regulations.
As revealed by HoYoverse through their investigations, the developers and users of the Kaveh exploit have been intentionally posting content on video sites to disguise themselves as the victims to confuse the community and incite panic.
"We have always strived to maintain a healthy and fair gaming environment, and any attempt that jeopardizes the fairness of the game through improper means is strictly prohibited."
" At the same time, the development team would like to hereby declare that any game vulnerabilities have no relation to the design of the game, its plot, or characters."
"We hope that all Travelers can boycott plug-ins, third-party tools, and other unethical behavior to maintain a fair and friendly game environment together."
Restoring Accounts
Additionally, HoYoverse addressed that they have fixed the relevant issues on the 25th of August, 2023.
Since August 26, HoYoverse developers have been fixing the accounts of players who had contacted Customer Service regarding their encounter with malicious users using the Kaveh plug-ins to remove items from their world and prevent them from playing the game normally.
The Genshin Impact developers stated that the issue has been resolved and the Co-Op Mode is working as intended but they will still continue to monitor the game.
They also noted that there are some items in a small number of accounts that have not been restored yet but they assured that it will not affect the players' normal game experience and that the issues will be fixed in future updates.
If anyone has experience encountering malicious users utilizing the Kaveh hack exploit, HoYoverse suggests reporting to their Customer Service with the detailed location of the deleted interactable objects in question so that they can verify and contact back as soon as possible.
As advised, if you are affected by the recent spread of the malicious Kaveh exploit, you can contact Genshin Impact Customer Service through this email address: [email protected]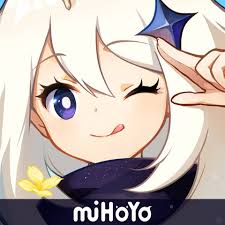 Genshin Impact
Android, iOS, PlayStation 4
Step into Teyvat, a vast world teeming with life and flowing with elemental energy. You and your sibling arrived here from another world. Separated by an unknown god, stripped of your powers, and cast into a deep slumber, you now awake to a world very different from when you first arrived.
---
Check This Out Next
---