With Assassin's Creed Mirage right around the corner, Ubisoft Singapore, part of the team who worked on the game talked about the series triumphant return to its stealth-action roots.
At a preview event for the game in Singapore, various developers from Ubisoft highlighted that both visually and mechanically, this game would be honoring the series you first fell in love with all those years ago.
While the Assassin's Creed series has evolved into one of pirate-assassins and viking-assassins, never forget where it started: in the Middle East. Assassin's Creed Mirage is a chance to re-explore that region bigger and better, with artists working hard to make it an authentic experience.
It's here where Syarah Mahmood's work really shines- as Lead Artist on the game, she's brought Baghdad to life with buildings that accurately capture the era, thanks in part to the team's consultation of historical experts.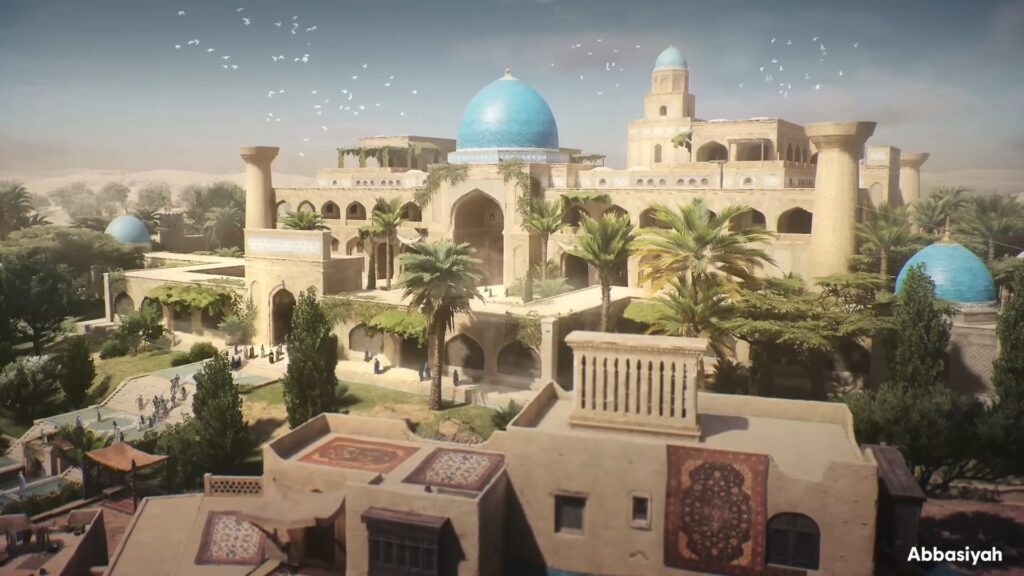 In total, Ubisoft Singapore work extends to three major districts in the game- Abbasiyah, Harbiyah and Karkh were all developed by the SEA-based studio. as well as the overall canal.
"We are in Singapore, we are masters of the Sea," says Associate Producer Justin Ng.
The game had also garnered praise from the Muslim community- roaming the streets of Baghdad, you can actually hear the Azan- the Muslim call to prayer. Ubisoft had taken extra care in including such an important piece of representation, to the point of even promising at launch you'd have music not play as it happens.
Of course, there's also culture to be found when you dig around in the game too. All the game's written entries also went through the cultural expert, making sure they were all accurate to the game's setting.
It's one thing to take in the world, it's another thing to act out upon it. Meng Yim Chee, Lead Quest Designer from Ubisoft Singapore says that levels in the game were designed to maximize Basim's greatest skills- parkour and stealth.
The Ubisoft Singapore team developed three different black box quests, as well as several more side quests, all focused on the hooded terror of Templar-kind.
However, that doesn't mean Basim is some beast in combat- unlike the berserker Eivor or the warrior Kassandra, Basim is much weaker in open combat, so you'll want to think about how to best ambush your enemies.
Assassin's Creed Mirage releases October 5th, and you can read our early impressions of the game.
---
Check This Out Next
---