Honkai Impact 3rd has announced its 4th anniversary rewards, gradually showing more of what players can expect in the SEA version of the game to mark the occasion.
It should be noted that these are the rewards for the SEA version of the game, which is still separate from global servers.
UPDATE: It looks like the previous update about the start date of the anniversary event was untrue, no new date for the event has been announced.
In the most recent update, they showed off the Iris Gift Box, which contains several goodies to ring in 4 years of miHoYo's action-RPG title.
The most notable of these is the free S-Rank battlesuit, which lets you choose from the following:
Vermillion Knight: Eclipse (Himeko)
Fallen Rosemary (Rita)
Argent Knight: Artemis (Rita)
Aside from that, you'll also receive 20 supply tickets, as 600 Ancient Willpower. That being said it looks like the 20 supply tickets will be part of the 1500-day login reward, so don't expect that unless you were one of the first players of the game.
This follows the earlier announced Honkai Impact anniversary rewards, which includes a 7-day login bonus where players can earn 5 supply tickets, as well as a new anniversary emblem badge and a hooded outfit for Absinthe Dream, the battlesuit featuring Raven.
On top of that players will receive the Anniversary Supply Giftbox, which also includes your choice of the following three gifts:
Focused Supply Card (x5)
Expansion Supply Card (x5)
Crystals (x1200)
miHoYo hasn't said if this is the end of the rewards for Honkai Impact 3rd, but this definitely looks good for players who might have only recently started Honkai Impact 3rd looking to pick up good S-rank battlesuits.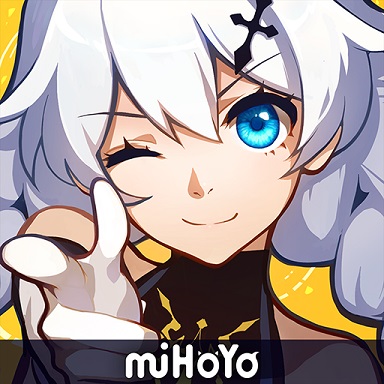 Honkai Impact 3rd
Android, iOS, Microsoft Windows
"Honkai, a mysterious force that annihilated human civilization on several occasions, has re-emerged in this once peaceful world..." A squad of young girls burdened with the very last hopes of humanity must fight for survival in this apocalyptic world filled with zombies and Honkai beasts. As the Captain of the Hyperion, you must lead these girls into battle against zombies and Honkai beasts in various locales around the world. Experience the girls' unique personalities, challenge and conquer various raids and stages, and enjoy the rich storyline of the Honkai Universe! Join the Valkyries and fight for all that is beautiful in the world!