Hololive productions has announced that they will be adding four new members to their existing male vtuber group holoTEMPUS.
The four new members joining holoTEMPUS consists of Gavis Battel, Machina X Flayon, Banzoin Hakka and Josuiji Shinri.
Not to be confused, these four members will be part of holoTEMPUS and not debuting under a new generation, which means that male vtuber group will have 8 members.
Hololive holoTEMPUS Debut Schedule
The new holoTEMPUS members will be debuting on 7th January 2023 PST through a relay stream over on their respective Youtube Channel, with each member having 1 hour before they pass it over to the next member. The relay debut stream will then end off with a collaboration stream between all of the new members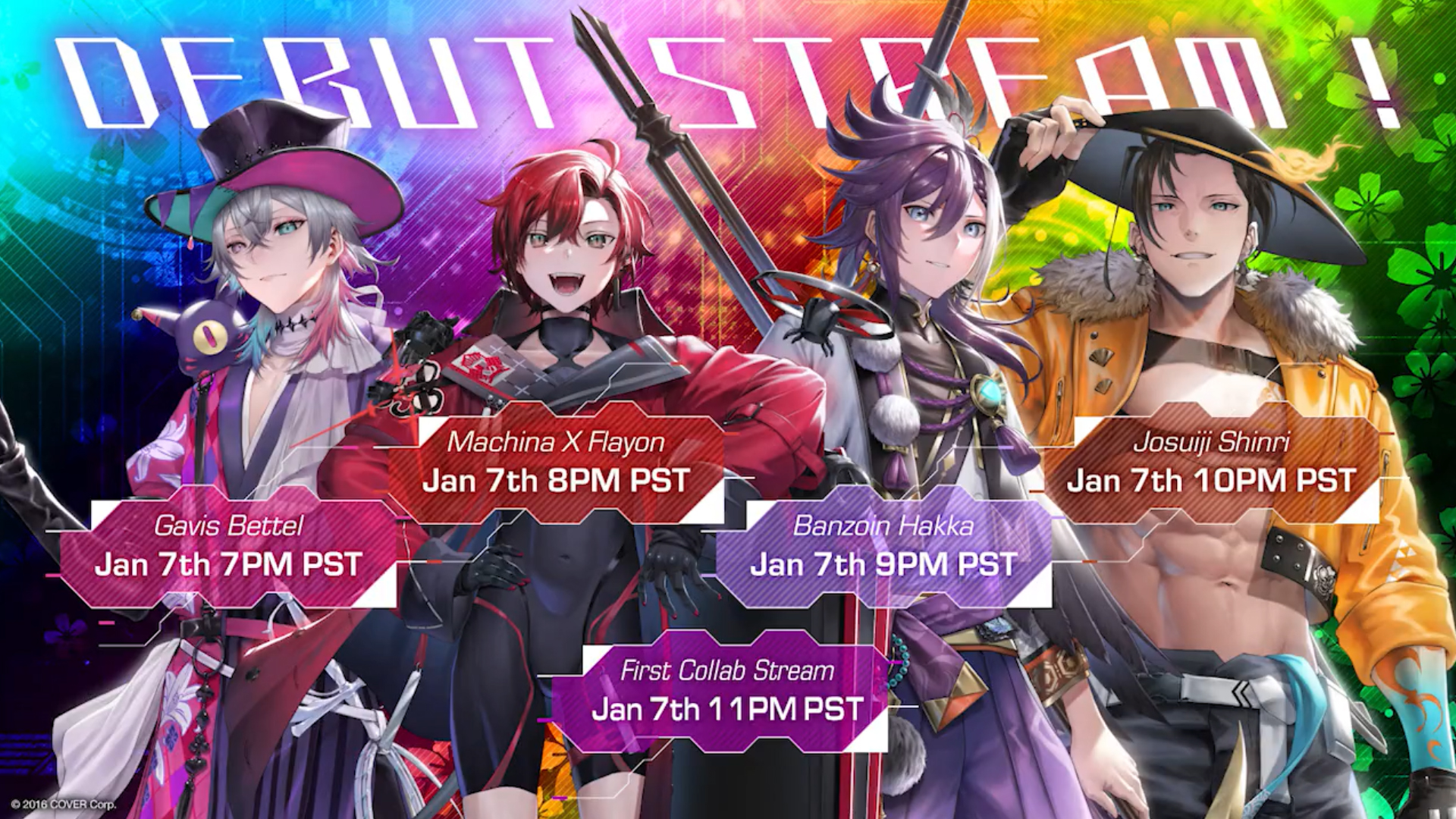 In true Hololive member debut fashion, each of the new holoTEMPUS members have posted their first tweet over at their respective Twitter accounts to give fans a brief exposure of their shitposting skills. The most notable tweet would be from Machina X Flayon who created his own version of the Yoshikage Kira copypasta:
---
Check This Out Next
---