Blizzard today announced the latest event for Hearthstone Scholomance Academy, the Masquerade Ball. This event will feature new festive decorations, as well as new content that's unlocked weekly. The event starts September 30th.
This Masquerade Ball features several events, including weekly Tavern Brawls. It's not all Tavern Brawls, though, as Battlegrounds is also getting new content for the event.
Battlegrounds will allow players to recruit the power of Elementals to defeat their enemies. This update will add four new heroes, as well as 16 different types of minion to the game. It also makes improvements to the game's rating system, which they detailed in their blog. 
In addition to that, this update will also see the return of Dual-Class Arena. In Duel Class Arena, players can choose a class, before choosing an ability set from another class. You card choices will then be drawn from cards available to both classes, as well as neutral cards. Players who want to try out this mode will have to be quick, though, as Dual Class Arena will only be available during the Masquerade Ball. Blizzard is also giving out one free arena ticket so players can try out this unique mode.
Fans who want a more solo experience can also try out the new Book of Heroes, featuring Rexxar. This is the second installment in the Book of Heroes, and players can try it for themselves when the event drops October 14th.
A Brawl In The Ball
Meanwhile, the game's weekly Tavern Brawl schedule is as follows:
Rise of the Zombeasts (September 30, GMT+8) – Create an undead army filled with Zombeasts as Deathstalker Rexxar and his discounted Hero Power. Let the hunt begin!

Masquerade Ball (October 8, GMT+8) – Everyone dons a costume at the Scholomance Academy Masquerade Ball! When a minion is played, it transforms into one that costs (2) more. When that minion dies, the original minion is revealed and rejoins the fight!

Boss Battle Royale (October 15, GMT+8) – Choose from 10 big bad bosses and fight! Classes are tied to corresponding bosses such as Cenarius for Druid, Rotwing for Hunter, and Lich Baz'hial for Mage.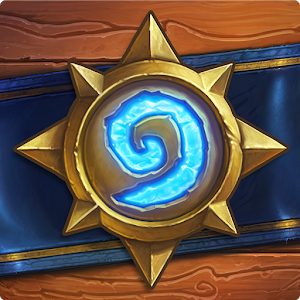 Hearthstone
Android, iOS, Microsoft Windows
The hit digital collectible card game from Blizzard Entertainment! All the colourful characters from the Warcraft universe show off their prowess in card form!
---
Check This Out Next
---