Hearthstone Battlegrounds is getting a shake-up on 30 August with the arrival of Season 2. Hearthstone Battlegrounds Season 2 will see updates including the all-new Battlegrounds Track, Battlegrounds Season Pass, Battlegrounds Missions, Battlegrounds XP, Legendary cosmetics, hero and minion updates, and a gleaming new Magic of Azeroth cosmetic theme.
Battlegrounds Quests: A limited-time event gives players a quest challenge on turn 4. Completing this will earn them a powerful reward that will boost play for the remainder of the match. Pairings of quests and rewards are random. Eleven new minions and two new heroes, Murloc Holmes and Sire Denathrius, will also arrive.
New Battlegrounds Track and Season Pass: Battlegrounds will now have its own Track to earn Battlegrounds-specific emotes, cosmetics, strikes and more. Earn XP from every game you win, or from fulfilling Missions: new tasks unique to Battlegrounds. The Battlegrounds Season Pass can be purchased with real money or Runestones, a new virtual currency to the game. The Season Pass unlocks two additional hero choices and the premium rewards on the track, including higher tier cosmetics.
Magic of Azeroth: Magical-themed cosmetics arrive to an alternate timeline where all traces of magic have being extinguished by the Dark Flight. The Guardians of Azeroth and their allies will need to awaken the power within to save the Magic of Azeroth. New legendary hero skins and boards will feature new voice lines, animations, and change in appearance depending on your status on the battlefield
More details are available through the Hearthstone news post.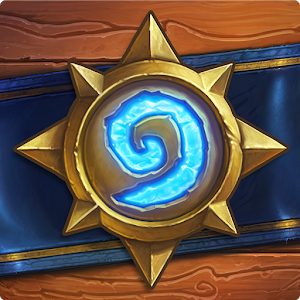 Hearthstone
Android, iOS, Microsoft Windows
The hit digital collectible card game from Blizzard Entertainment! All the colourful characters from the Warcraft universe show off their prowess in card form!
---
Check This Out Next
---