The second maid from the gang is here and Soda is ready to do a very good cleaning service in Nikke: Goddess of Victory.
She is an SSR Burst Type 1 Fire Supporter using a machine gun with healing capabilities that is pretty much unrivalled thanks to her synergizing kit.
Soda Kit
Her first skill is Spotless Chair and it activates after 180 normal attacks. She'll increase her own Max HP by a percentage and this buff can stack up to 5 times.
Her second skill, Squeaky Clean Floor, recovers the HP of all allies based on her HP. If the buff from her first skill is fully stacked, she'll also heal the team again with even stronger effects.
Soda's Burst, Spring Cleaning, randomly nukes 2 enemies on the field and stunning them. She'll also increase the stack count of buffs for all fire allies.
Strength
Soda will be your new go to healer now that she is here. Her healing is unparalleled and she does it passively as well. Her heals are based on her HP and she can actively increase that very HP. What's more to ask?
The number requirements from her first skill might look scary but thanks to her being a machine gun, it's easy to proc. Her Burst also synergies with this by increasing the stack count by 1.
Weakness
Her main weakness would be her lack of offensive buffs. Sure she can increase the stack count of buffs but she herself does not offer any buffs. You would need another Nikke to fill in the buffing role for your team unfortunately. There's also the matter that it only affects Fire allies so that restricts your team building a bit if you are after that effect.
Should You Pull
A VERY healthy Maid and with a Burst that is heals the eyes of the beholder. Soda is truly a magnificent Nikke that should be a must pull regardless. On a more serious note though, Soda is a great addition to your team if you'd like to have a healer in your team.
Of course, if you already have Noah or Centi, then it would not hurt to skip her since in late game, Shield is far more valuable than heals. However, if you got a slot empty in your team, then having her there would definitely kick up your survivability to the roof.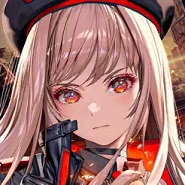 GODDESS OF VICTORY: NIKKE
Android, iOS
GODDESS OF VICTORY: NIKKE is an immersive sci-fi RPG shooter game, where you recruit and command various maidens to form a beautiful anime girl squad that specializes in wielding guns and other unique sci-fi weapons. Command and collect girls that have unique combat specialties to create your ultimate team! Experience next-level shooting action with simple yet intuitive controls while enjoying dynamic battle effects.
---
Check This Out Next
---