Cocoa, the Maid Leader of the group is here and she is ready to serve you in Nikke: Goddess of Victory.
She is an SSR Burst Type 1 Fire Supporter wielding a Sniper Rifle capable of not only supporting her allies but also has the unique ability of healing your cover.
Cocoa Kit
Cocoa's first skill is Professional Origami and it recovers the HP for all allies' cover along with the added effect of removing a debuff from 2 allies.
Her second skill is Professional Tomato Sauce and activates for every full charge attack she makes. It will give her a unique buff that reduces her damage taken and it can stack up to 15 times.
Her Burst skill, Professional Maid Leader, removes a debuff on all allies and if she activates it with a full of stack of her second skill, she will also reduce the attack stat of all enemies.
Strength
Cocoa is the second Nikke in the game to have the ability of healing your cover. Unlike Liter though, her cover healing affects all allies and can also cleanse a debuff, another effect that not many Nikke has. She can also tank very well thanks to her unique buff and what's more, the buff is easy to stack to max.
Weakness
Her main weakness unfortunately comes from her lack of taunt. She cannot make use of her superb tanking capabilities if the enemies are not targetting her. A major of her kit also works around cleansing debuffs and those still in the early game do not really find any use in that.
Should You Pull
Yes, Cocoa is a Valentine Nikke but she is not limited so you can rest easy. She will be added to the normal pool after her banner ends so you are in no rush to get her. If you are planning to get her, she will prove to be a solid Nikke to your roster especially for those in the late games.
Not only does she have valuable cover healing, she also comes with debuff cleansing. That's two major support abilities in one. She, however, does lack in offensive capabilities as well a taunt to make use of her second skill.
Nevertheless, those cons are negligible at best since we have lots of Nikkes that could help fill in those roles for her while she focuses on bringing the team more survivability.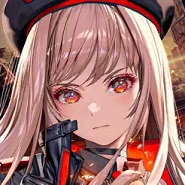 GODDESS OF VICTORY: NIKKE
Android, iOS
GODDESS OF VICTORY: NIKKE is an immersive sci-fi RPG shooter game, where you recruit and command various maidens to form a beautiful anime girl squad that specializes in wielding guns and other unique sci-fi weapons. Command and collect girls that have unique combat specialties to create your ultimate team! Experience next-level shooting action with simple yet intuitive controls while enjoying dynamic battle effects.
---
Check This Out Next
---