M.M.R. Vocational School teacher Marciana is joining the playable cast in Goddess of Victory: Nikke to teach the Raptures a lesson.
Marciana is a teacher at the M.M.R. Vocational School and someone who strives to provide her students with the best care and education. It is revealed that her belly ring is actually a special device that helps her make informed decisions in an emergency. Also, she has a drone as a secretary.
Marciana is an Iron Code, Burst II, SSR Supporter class Nikke who wields the Rational Eyes shotgun and is part of the Elysion line.
Note that this guide will be an early first impression of the newly released character, and her overall performances and usability may differ over time.
Skill Kit (values based on Skill Level 10)
Her Skill 1, Drone Supporter, is a passive that activates whenever the last bullet hits an enemy, triggering the following effects:
All allies recover 10.95% of attack damage as HP over 3 seconds.
Increases the HP Potency of 2 allies with the highest ATK by 26.98% for 3 seconds.
Her second Skill, School Nurse, is also a passive ability and it triggers whenever Marciana is using her Burst Skill, recovering 28.11% of her final Max HP as health to all allies.
Lastly, Marciana's Burst Kill, A Teacher's Grace, is an active ability with a cooldown duration of 20 seconds. When activated, grants a buff called "Storage" which affects all allies, causing any excess healing to be stored, up to 27.87% of Marciana's Max HP and lasting for 10 seconds.
Additionally, all allies will also gain 20.9% of Marciana's DEF for 10 seconds.
Skill Breakdown
Based on her abilities, Marciana is looking to be an extremely strong healer who will be desirable to be slotted into many equally powerful team compositions.
Part of the reason is that her Skill 1, Drone Supporter, passively provides a lifesteal effect whenever the last bullet hits an enemy and it is not restricted by certain conditions like Helm and Emma needing Burst Skill activation, or Yuni needing Full Charge shots.
However, the second effect of her Skill 1 only affects allies who have the highest ATK in the team, which can be a downside as Supporters and Defenders may not be getting the enhanced HP Potency.
Marciana's Skill 2 is a straightforward team-wide heal that is triggered whenever she activates a Burst Skill. And speaking of Burst Skill, A Teacher's Grace, introduces a mechanic called "Storage". Based on the description, the ability will store any excess healing and restore back stored health whenever damage is dealt to the allies during the duration.
Read as is, the ability may essentially make your team close to invincible for the duration since whenever damage that is less than the stated value of 27.87% of Marciana's Max HP is dealt to an ally, the teammate will be healed up as though they have not being attacked in the first place.
Final Thoughts 
All in all, Marciana seems to be an amazing healer who can even be slotted into more offensive teams as the solo supporter who provides sustainability to all allies.
Her kit can allow for more offensive units to be brought along without sacrificing slots for defensive allies, which can help against some of the tougher content such as bosses where more damage may be required.
Her being a Burst II Supporter also increases her viability as the game currently lacks great choices that provide sustain in this category. Sure, Blanc is currently one of the strongest Burst II Supporters but unfortunately, her kit's potential is tied to needing her sister, Noir. While characters like Yuni suffer from poor synergy with many units.
One lineup that Marciana may fit in comfortably is to team up with Dorothy, Privaty, and Sparkling Summer Anis, where each of them has mechanics that synergize with needing to hit enemies with the last bullet.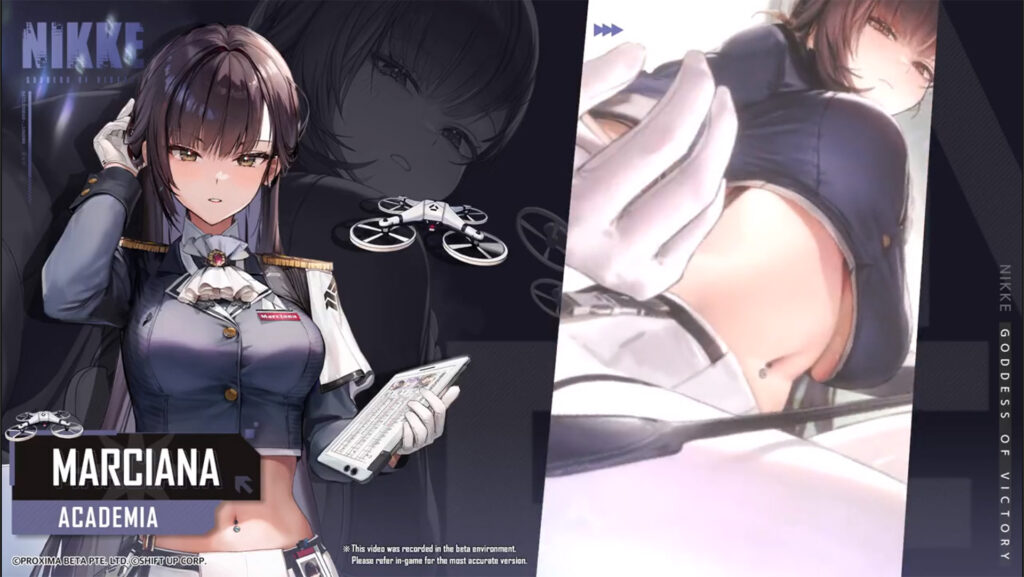 Of course, Marciana's role as a healer also makes her an amazing support for the NieR collab character, A2. By providing sustain and keeping A2's health above 40%, Marciana can ensure A2's Burst Skill stays active and unleashes the damage potential.
Overall, Marciana is a great healer that is worth considering pulling for, thanks to her flexibility and potent healing output.
So what do you think of Marciana teaching her way into Goddess of Victory: Nikke? Join the GamerBraves Discord server and share your thoughts about the classes conducted by Miss Marciana.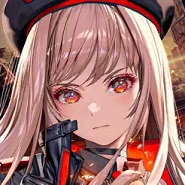 GODDESS OF VICTORY: NIKKE
Android, iOS
GODDESS OF VICTORY: NIKKE is an immersive sci-fi RPG shooter game, where you recruit and command various maidens to form a beautiful anime girl squad that specializes in wielding guns and other unique sci-fi weapons. Command and collect girls that have unique combat specialties to create your ultimate team! Experience next-level shooting action with simple yet intuitive controls while enjoying dynamic battle effects.
---
Check This Out Next
---