While exploring Inazuma in the latest Genshin Impact update, you might have come across an old stone slate, or several. This is part of an initially unmarked World Quest known as The Farmer's Treasure. See how to complete it below.
Outside Konda Village
You need to talk to Saimon Katsumi in front of the board. He'll inform you that he's looking for his son, Saimon Jirou.
Kujou Encampment
To learn more about Saimon Jirou, you need to find the people he enlisted with. Head to Kujou Encampment and speak to the people in order.
You'll be informed he escaped to Jiren Island, and you'll find him in a cage. On defeating the enemies, you will need to find the key to free him.
He'll mention the slates, so you can begin the hunt in earnest.
Konda Village Well
You can find it just off to the side up the vines in a separate room during the Sacred Sakura Ritual Cleansing quest. You'll also find a Rust-Worn Key here.
Shore of Narukami Island
You can find this slate at this camp on the shore.
Araumi Ruins
You'll also be here for the Sacred Sakura Ritual Cleansing. On the way there, you'll find this puzzle. The middle piece is static, so you will need to attack and move them to face the same way for a Precious Chest.
Part of the ruins is underwater, which we'll get to later. First, swim towards the stairs. You can stop midway to recover your stamina.
It'll be lying on the ground near another puzzle. This one you'll need all the lighted panels facing you. Solving this puzzle will lower the water level and give you access to the next slate.
You'll need to make your way over to another circular gate once the water level is lowered. It won't be blocked by anything else, you just need to find it and open it.
There'll be constructs to defeat along the way. You'll find a waypoint, as well as Acting Instructor Mifune Satoshi, Iwakura Art Okuden. He's guarding a Precious Chest.
To quest's end
With all the slates obtained, you'll meet up with Saimon Jirou again who asks you to leave and dig up some spots. They'll be identified as some bumps in the sand.
When you find out he's swindled you, you need to go back to Jiren Island. You will find him in a cage, guarded by some samurai. You'll be thrown into multiple battles in succession, including Samurai, Treasure Hoarders and Fatui.
Once the melee is over, you can finally go claim your treasure. Place down the slates and light them all up.
The quest ends when you return to Saimon Katsumi and finish the dialogue.
That's it for The Farmer's Treasure World Quest in Genshin Impact, so don't wonder about the old stone slate anymore.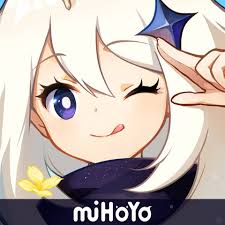 Genshin Impact
Android, iOS, PlayStation 4
Step into Teyvat, a vast world teeming with life and flowing with elemental energy. You and your sibling arrived here from another world. Separated by an unknown god, stripped of your powers, and cast into a deep slumber, you now awake to a world very different from when you first arrived.