Justice will be served as Monsieur Neuvillette joins the cast of playable characters in the Genshin Impact version 4.1 update, To the Stars Shining in the Depths.
In the world of Genshin Impact, Neuvillette is the Chief Justice of Fontaine, also known as the Iudex, and upholds all rules of the court with utmost reverence while also keeping the Hydro Archon Furina's flamboyant antics in check.
Neuvillette is a 5★ Hydro Catalyst user from the region of Fontaine in Genshin Impact, thus also possessing the new Arkhe alignment mechanic which aligns him with Pneuma.
Talents
Normal Attack – As Water Seeks Equilibrium
For his Normal Attack, Neuvillette unleashes up to 3 tidal attacks, dealing Hydro DMG to enemies.
However, unlike other Catalyst users, Neuvillette has a unique Charged Attack that comes in 2 stages. While holding the button, Neuvillette will begin gathering power and charging up, forming the Seal of Arbitration in front of him while entering the Legal Evaluation state.
In the Legal Evaluation state, Neuvillette can move around and absorb any Sourcewater Droplets nearby, and with each one collected, the Seal of Arbitration formation speed will increase while also healing him.
If Neuvillette cancels the Seal of Arbitration formation early, he will consume a fixed amount of Stamina to attack enemies with a rupturing water blast, dealing AoE Hydro DMG.
If the formation completes, Neuvillette will unleash the Equitable Judgment, a straight surging torrent that deals continuous AoE Hydro DMG to all enemies hit. The Equitable Judgment will not consume any Stamina and lasts for 3 seconds.
If Neuvillette's HP is above 50% while casting, he will continuously lose his health while using the attack.
Elemental Skill – O Tears, I Shall Repay 
When cast, Neuvillette summons a Raging Waterfall in front of him, dealing AoE Hydro DMG to enemies hit based on his Max HP, and generating 3 Sourcewater Droplets near them.
At certain intervals, when Neuvillette summons the Raging Waterfall, a Spiritbreath Thorn will also descend, dealing Pneuma-aligned Hydro DMG.
Elemental Burst – O Tides, I Have Returned
When activated, Neuvillette unleashes watery waves that deal AoE Hydro DMG based on his Max HP. After a short while, 2 additional waterfalls will descend and deal Hydro DMG in a smaller AoE and generate 6 Sourcewater Droplets within an area in front.
Passive Skill (1st Ascension) – Heir to the Ancient Sea's Authority
Whenever an ally triggers the following Elemental Reactions, Neuvillette will gain 1 stack of Past Draconic Glories for 30 seconds:
Bloom
Electro-Charged
Frozen
Vaporize
Hydro Swirl
Hydro Crystallize
Up to a maximum of 3 stacks, Past Draconic Glories will enhance Neuvillette's Charged Attack: Equitable Judgment, boosting it to deal 110%/125%/160% of its original damage.
The stacks of Past Draconic Glories created by each type of Elemental Reaction exist independently.
Passive Skill (4th Ascension) – Discipline of the Supreme Arbitration
For every 1% of Neuvillette's current HP greater than 30% of Max HP, he will gain 0.6% Bonus Hydro DMG, up to a maximum of 30%.
Ability Breakdown 
Based on his kit, Neuvillette will be taking the role of an on-field main DPS in Genshin Impact. However, unlike other Hydro units that rely on elemental applications and Reactions as their source of damage, Neuvillette has a drastically different approach and mostly focuses on using Charged Attacks to decimate his opponents.
Uniquely, Neuvillette has a special Charged Attack mechanic that no other characters share. As players hold the attack button, Neuvillette will begin charging up his Charged Attack and unleashes a beam attack called the "Equitable Judgment" upon completion.
Lasting 3 seconds, the Equitable Judgment will hit enemies multiple times and has a high HP scaling multiplier, dealing an extreme amount of Hydro damage. While the unique Charged Attack does not consume any Stamina, it does drain Neuvillette's HP continuously if his health is above 50%.
Equitable Judgment is indeed a core part of Neuvillette as all of his other abilities are designed to synergize with it. Both his Elemental Skill and Burst are straightforward AoE damage-dealing abilities, however, they also leave Sourcewater Droplets upon activation.
The Sourcewater Droplets are special orbs that interact with Neuvillette as he is charging up for Equitable Judgment, absorbing them as he moves near them. Each Sourcewater Droplet absorbed by Neuvillette will speed up the charge time for Equitable Judgment and give him plenty of healing.
His 1st Ascension Passive also plays into enhancing Equitable Judgment, bolstering its damage by providing Neuvillette stacks of Past Draconic Glories every time a friendly Hydro-related Reaction is triggered.
Do note that each type of Elemental Reaction will create an independent stack, meaning continuous trigger of the same reaction will not count towards increasing the stack, rather merely refreshes it. In other words, you will need a team that is able to trigger 3 different reactions to gain the fullest potential of the passive.
On the other hand, His 2nd Ascension Passive grants Neuvillette Hydro DMG Bonus for every 1% of current HP greater than 30% of Max HP. This ability can be difficult to upkeep at its highest potential considering Neuvillette is prone to sacrificing a lot of his health while using Equitable Judgment, thus a healer may be recommended.
Constellations 
Genshin Impact's Ordainer of Inexorable Judgment, Neuvillette himself is already a powerful DPS without any additional Constellations. However, his first Constellation is worth considering if you have some Primogems to spend.
His Constellation 1, Venerable Institution, immediately grants Neuvillette 1 stack of Past Draconic Glories from his Ascension Passive, Heir to the Ancient Sea's Authority. This would mean that Neuvillette would only require his allies to trigger 2 Hydro-related Reactions, rather than 3, to gain the full advantage of the Passive when this Constellation is unlocked.
In addition to that, Neuvillette's interruption resistance will also be increased while charging up his Charged Attack or using the Equitable Judgment.
On the other hand, Neuvillette's Constellation 2, Juridal Exhortation, further enhances his 1st Ascension Passive, allowing each stack of Past Draconic Glories to also grant 14% CRIT DMG for Equitable Judgment, up to a maximum of 42%. Further strengthening his Charged Attack damage output.
Crown of Commiseration, his Constellation 4, causes him to generate 1 Sourcewater Droplet when he receives any healing while on the field, allowing him to speed up his Charged Attack charges.
Lastly, his Constellation 6, Wrathful Recompense, greatly bolsters the strength of Equitable Judgment, allowing Neuvillette to be able to absorb nearby Sourcewater Droplets and increasing the beam's duration by 1 second each.
That is not all as with this Constellation unlocked, whenever Neuvillette hits a foe with Equitable Judgement, he will fire off 2 additional currents every 2 seconds, each of which deals 10% of his Max HP as Hydro DMG.
Recommended Artifacts
A thing to consider when building Artifacts for Neuvillette is that his role is that of a main DPS, so hitting CRIT Rate CRIT DMG ratio of 1:2 is highly recommended. Since Neuvillette's ability damage output scales with his Max HP, you will have to prioritize HP% for one of your Artifact sub-stats.
The recommended main stats for each of the Artifact is as follows:
Sands – HP%
Goblet – Hydro DMG Bonus
Circlet – CRIT Rate / CRIT DMG
For Artifact sets, the 4-piece Marechaussee Hunter will be Neuvillette's best-in-slot due to how his mechanic works. With the Artifact set equipped, Neuvillette will gain a 15% damage increase for both his Normal and Charged Attack.
Since Neuvillette's HP will be shifting constantly through the health drain while using his special Charged Attack or the heals whenever he picks up a Sourcewater Droplet, he can take advantage of the 4-piece bonus effect, gaining 12% CRIT Rate increase for 5 seconds, up to a maximum of 3 stacks.
Alternatively, as a Hydro damage dealer, Neuvillette can also utilize the 4-piece Heart of Depth, granting him a 15% increased Hydro DMG Bonus. Additionally, the 4-piece effect also increases Neuvillette's Normal and Charged Attack DMG by 30% for 15 seconds after he uses an Elemental Skill, synergizing with his overall playstyle.
For low investment options, you can also go with 2 pieces of Tenacity of the Millelith and 2 pieces of Vourukasha's Glow, boosting Neuvillette's Max HP for his damage multipliers.
Recommended Weapon 
As Neuvillette will be on the field most of the time, picking the right weapon for him is crucial.
Of course, his signature Catalyst, Tome of the Eternal Flow, will be his best-in-slot. The Catalyst when equipped, will grant Neuvillette increased Max HP as well as CRIT DMG passively.
More importantly, whenever his HP increases or decreases, which Neuvillette will do often through his Equitable Judgment and Sourcewater Droplets mechanics, further boost his Charged Attack DMG by 14% for 4 seconds, up to a maximum of 3 stacks.
Additionally, when Neuvillette has 3 stacks of the effect, 8 Energy will be restored once every 12 seconds.
Lost Prayer to the Sacred Winds is another good option for Neuvillette. The 5★ Catalyst possesses a CRIT Rate main stat and grants a 10% increased Movement SPD.
Furthermore, the wearer will gain an 8% Elemental DMG Bonus for every 4 seconds in the battle, up to a maximum of 4 stacks.
For 4★ options, Ballad of the Boundless Blue, the free Catalyst from the upcoming Waterborne Poetry event, is a great choice. When equipped, the wearer's Normal Attack DMG will be increased by 8% and Charged Attack DMG by 6%, up to 3 stacks within 6 seconds of hitting enemies with either attack type.
Alternatively, the craftable Prototype Amber from the Liyue series is also a good option, providing increased Max HP, regenerates Energy, and healing all in one weapon.
Team Recommendation
Neuvillette's strength lies in his staying on the field and casting his Charged Attack, Equitable Judgment, as frequently as possible.
As mentioned, his 1st Ascension Passive will further strengthen the power of Equitable Judgment whenever an ally triggers a Hydro-based Reaction, however, the stacks by each Elemental Reaction-type exist independently so it is highly recommended to form a team of 4 different Elements for its full effect.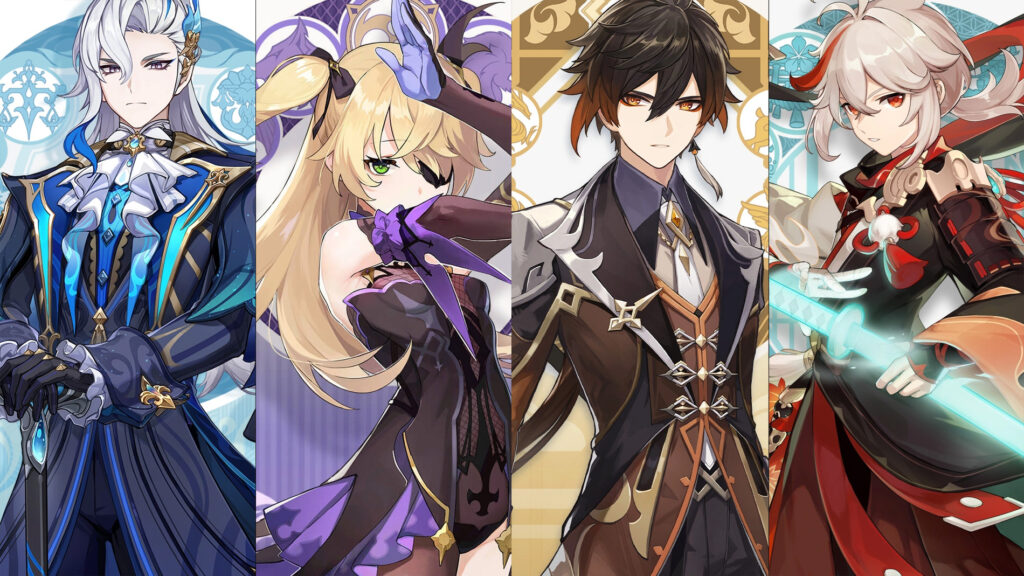 The first team we recommend is a Tazer team, utilizing Hydro and Electro to trigger an Electro-Charged reaction for damage over time. In this lineup, Neuvillette will be the main DPS while Fischl will provide consistent Electro applications from off the field.
For the supports, Zhongli will provide shields for defenses and regular Crystallize triggers using his Dominus Lapidis Stone Stele, while Anemo characters like Kazuha and Sucrose activate Swirls and grant team-wide buffs.
If you do not want to run Zhongli as a defensive support, Beidou will be a good substitute as she can help apply Electro while also granting Neuvillette interruption resistance.
Another composition in which Neuvillette will do well is a Dendro-focused team. Much like the aforementioned Tazer team, Neuvillette will still take on the role of an on-field main DPS but now he will help produce Dendro Cores on the battlefield along with Dendro supports like Nahida, Baizhu, and others.
For more consistent Hydro application, Kokomi can be brought along, providing healing at the same time. If you want a Hyperbloom setup, characters like Raiden Shogun and Kuki Shinobu are recommended due to their consistent Electro application.
For a Burgeon lineup, Dehya and Thoma are great allies as they not only help trigger the effect but also provide Neuvillette some defenses.
Final Thoughts 
Overall, Neuvillette is looking like a great addition to the already robust cast of main DPS in Genshin Impact. This is especially true since he will be the second Hydro main DPS in the game, possessing an element with some of the strongest Elemental Reactions in the game such as Vaporize, Bloom, and Freeze.
Since his playstyle largely revolves around him staying on the field and using his Charged Attack often, he will be taking a backseat from Elemental Reactions and will not be applying Hydro as often as other characters.
That said, even if his team synergy damage output may not be that great, his own personal damage is on the higher side due to his special Charged Attack:   Equitable Judgment. As most of his abilities deal damage in a large AoE, he also has the upper hand in dealing with crowds compared to other single-target-focused main DPS like Hu Tao and Ayato.
All in all, Neuvillette is worth considering pulling for if you are looking for a powerful Hydro main DPS as Genshin Impact is currently lacking characters in the category.
So what do you think of the Chief Justice of Fontaine, Monsieur Neuvillette from Genshin Impact? Join the GamerBraves Discord server and share your thoughts.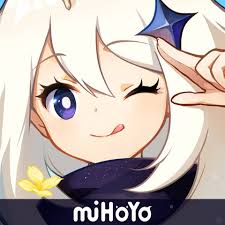 Genshin Impact
Android, iOS, PlayStation 4
Step into Teyvat, a vast world teeming with life and flowing with elemental energy. You and your sibling arrived here from another world. Separated by an unknown god, stripped of your powers, and cast into a deep slumber, you now awake to a world very different from when you first arrived.
---
Check This Out Next
---