The Erebos' Secret World Quest in Genshin Impact's Enkanomiya is arguably one of the more major ones as it opens up new areas for exploration! Here's how to uncover it.
STARTING EREBOS' SECRET
The spirit will only appear after completing the "main" Enkanomiya story. Make your way to the Serpent's Heart and find Eboshi, who will summon islands from the fog.
You need to head to the marked areas during Evernight, to find the ghostfish that will float you upwards.
KUNADO'S TRIAL
This is the closest to Serpent's Heart, being directly south. Much like the other trials, some Bathysmal Vishaps will be guarding a Precious Chest around the waters here.
Lighting the torches in front of the statues will launch you into consecutive battles against:
4 Thundercraven Rifthound Whelps
Electro, Hydro, Cyro Abyss Mages
Hydro, Cyro Bathysmal Vishaps
Hydro Abyss Lector
The flames will be free to collect once you're done with the battles. Speak to Daimon and get the "Unmatched Throughout Tokoyo" achievement.
YACHIMATAHIKO'S TRIAL
You'll find this one at the Narrows. As with Kunado's, defeat the Bathysmal Vishaps, collect your chest, and travel upwards to the trial area.
After speaking to the spirit, you will have to find the four Flames of the High Gate. They're all marked on your map, so they should be relatively easy to find.
You need to get some elevation for this flame which you can interact with in mid-air. If you have Xiao, he can use his Elemental Skill in the air to close the gap without losing too much height.
Hit the triangular mechanism off-screen on the left in Evernight to move the wall to reach this flame.
Change to Whitenight, hit the mechanism and get the next flame.
Change to Evernight, hit the mechanism, and get the final flame.
Speak to Uda, and get the achievement "Extensive and Meticulous".
YACHIMATAHIME'S TRIAL
This one is at the Evernight Temple. Once again, clear out the Bathysmal Vishaps and take the ghostfish to the trial area.
You'll be made to observe the locations of the flames in this pool.
Speak to Eki, and get the achievement "The Eel in Winter Sought".
THE THREE MARTIAL TRIALS
Return to Eboshi. He can give you a brief history lesson for lore enthusiasts.
That concludes Genshin Impact's Erebos' Secret World Quest. If you were wondering what waypoints you were missing, you'd be getting them here. Check out how to return some lost books to a suffering librarian here, or help some souls find peace here.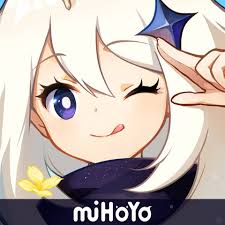 Genshin Impact
Android, iOS, PlayStation 4
Step into Teyvat, a vast world teeming with life and flowing with elemental energy. You and your sibling arrived here from another world. Separated by an unknown god, stripped of your powers, and cast into a deep slumber, you now awake to a world very different from when you first arrived.
---
Check This Out Next
---