The one and only (presumably) oni in Genshin Impact, Arataki Itto, must have a build to suit his demeanour! Or well, as much as you can considering how bad artifact farming can get.
OVERVIEW
| | |
| --- | --- |
| RARITY | 5☆ |
| ELEMENT | Geo |
| WEAPON | Claymore |
| ROLE | DPS |
| ASCENSION STAT | Crit Rate % |
| ASCENSION MATERIALS | Topaz, Riftborn Regalia, Onikabuto, Slime |
| TALENT MATERIAL | Elegance, Ashen Heart |
PLAYSTYLE
Itto would preferably mix up both Normal attacks, and Charged attacks. Normal attacks can get him Superlative Superstrength stacks, to a maximum of five. He can then use these stacks to perform a series of Arataki Kesagiri Charged attacks, that will not consume Stamina. If he has no Superlative Superstrength, he does a single Saichimonji Slash.
ELEMENTAL SKILL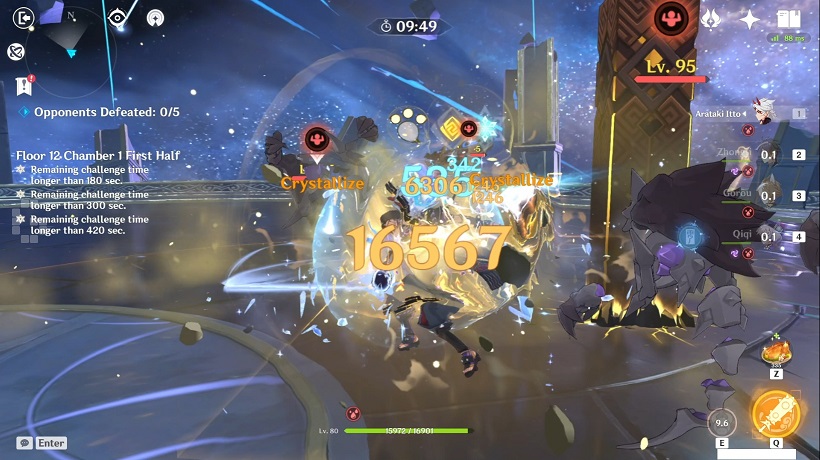 You might as well use Masatsu Zetsugi: Akaushi Burst! off cooldown, as Ushi's initial hit can deal quite a lot of Geo damage on hit. Ushi's on-field support is a nice bonus, giving more Superlative Superstrength stacks when it gets hit and when it disappears.
ELEMENTAL BURST
Royal Descent: Behold, Itto the Evil! changes Itto's attack chain into Geo DMG, increasing his Normal attack speed and ATK scaling based off his DEF. He essentially will get full stacks of Superlative Superstrength very quickly, for you to chain into Charged attacks. In this form, his Elemental and Physical RES is reduced by 20%, making him "squishier".
All in all, even if you don't use his Charged attacks, Itto can still dish out the pain with very simple skill rotations.
WEAPONS AND ARTIFACTS
WEAPON
The 5-star Redhorn Stonethrasher will, of course, be his best weapon, increasing DEF %, and increasing Normal and Charged attack damage scaled off DEF %.
ALTERNATIVE
Serpent Spine, providing more Crit Rate % for better odds at bigger damage numbers.
Whiteblind, to play into his DEF % scaling.
If you don't mind not min-maxing, your best Claymore will work just fine on him. For reference, the editor is using a 5-star, Refinement Rank 1, Lv. 90 Skyward Pride.
ARTIFACTS
Aim for a 4-piece set of Husk of Opulent Dreams.
| PIECE | MAIN STAT | SUB STAT 1 | SUB STAT 2 | SUB STAT 3 | SUB STAT 4 |
| --- | --- | --- | --- | --- | --- |
| Flower | HP (fixed) | Crit DMG % | Crit Rate % | DEF % | Energy Recharge % |
| Feather | ATK (fixed) | Crit DMG % | Crit Rate % | DEF % | Energy Recharge % |
| Sands | DEF % | Crit DMG % | Crit Rate % | Energy Recharge % | ATK % / Flat DEF |
| Goblet | Geo DMG % | Crit DMG % | Crit Rate % | DEF % | Energy Recharge % |
| Circlet | Crit DMG / Crit Rate % | Crit DMG / Crit Rate % | DEF % | Energy Recharge % | ATK % / Flat DEF |
TEAM COMPOSITION
GOROU
Basically a premier Geo support you can pair with Itto.
ELEMENTAL SKILL
Inuzaka All-Round Defense will provide a DEF Bonus and increased resistance to interruption, so Itto can swing around with complete abandon. A third Geo character will add Geo DMG bonus. The field area can be a little limiting especially if you're facing more mobile enemies.
ELEMENTAL BURST
Juuga: Forward Unto Victory can follow Itto around to provide buffs from Inuzaka All-Round Defense, so the field limitation is offset some. He also helps provide some off-field damage with this. If your Gorou has Constellation 4 active, he can be a sub-healer too.
ZHONGLI
Either as a sub-DPS / Burst DPS, or pure shield support. If Gorou is a fixed member, Zhongli can be the third Geo unit.
ELEMENTAL SKILL
Dominus Lapidis' Hold will give Itto a shield, for many benefits:
Off-sets reduced resistances from Itto's Elemental Burst
Blocks non-Corrosion based damage
Guarantees no interruption while active
Reduces resistances of enemies
ELEMENTAL BURST
Planet Befall's utility would be Petrification (where relevant) so that Itto can wail on them even more.
ALTERNATIVE
Noelle, for her Shield utility and healing.
ALBEDO
For off-field support / burst DPS. If Gorou is a fixed member, Albedo can be the third Geo unit.
ELEMENTAL SKILL
Abiogenesis: Solar Isotoma can provide more reliable Energy generation than Zhongli, besides also having a decently large area of off-field support DPS. It could be a little awkward if you get lifted into the air, which could break Itto's regular combos.
ELEMENTAL BURST
Rite of Progeniture: Tectonic Tide is pretty much only additional DPS.
ALTERNATIVE
Xiangling for off-field DPS support.
Xingqiu for off-field DPS support, with more defensive capabilities thanks to his Rain Swords reducing damage taken, increasing interruption resistance, and heals.
Geo Traveler for Energy generation, and Burst DPS.
CLOSING NOTES
In the end, take this build for Arataki Itto as a reference over strict adherence, because we all know artifact farming in Genshin Impact can be quite a crapshoot.
If you're planning to get him, good luck, and may your sub stat rolls be blessed.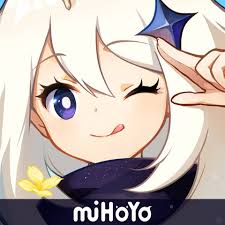 Genshin Impact
Android, iOS, PlayStation 4
Step into Teyvat, a vast world teeming with life and flowing with elemental energy. You and your sibling arrived here from another world. Separated by an unknown god, stripped of your powers, and cast into a deep slumber, you now awake to a world very different from when you first arrived.
---
Check This Out Next
---