Now that the Brown Dust 2 Global servers up and running, players are figuring out which characters they should prioritise picking over; here we have a tier list to help ease player's decisions.
Do note that this list is based on the character's individual potential, and that a character's placement on the tier list may differ in the future when more content will be available. It's also worth noting that some characters have alternative costumes that would change a character's skills, so our list is based on the characters as a whole.
The tier list is as follows:
Tier
Character
Element
Reason
S
Fire
One of the strongest single-target damage, and can deal true damage.
Alec
Dark
Able to decrease enemy magic resist by 50%, as well as able to attack twice.
Samay
Light
Has the ability to buff ATK and Crit Rate by a significant amount.
Arines
Light
Can deal heavy amounts of True Physical DMG, as well as buffing up her Light DMG.
Justia
Light
Able to deal lots of damage while healing up his maximum HP as well as decreases SP.
Andrew
A
Wind
Can acquire SP for each strike on target and decreases 1 SP for each of the targets.
Olstein
Wind
One of the few characters that has a taunt. Also can reduce incoming DMG.
Lecliss
Dark
Deals good Physical DMG and also decreases enemy DEF.
Kry
Wind
Good Physical DPS unit that can attack 3 times.
Gray
Water
Able to counter-attack and deal Physical DMG on top of decreasing incoming DMG.
Sylvia
B
Fire
Able to increase for Crit DMG by 100% but only for 1 turn.
Anastasia
Light
Can decrease incoming DMG by 20% and acquire SP.
Helena
Dark
Has the ability to heal from dealing Magic DMG and decrease SP.
Eclipse
Fire
Decent Physical DMG dealer.
Beatrice
Dark
Able to evade enemy attacks while also has access to knock back.
Rou
Fire
Can attack multiple times, dealing good Physical DMG.
Rubia
Water
Good against enemies with shields as she can purge their barriers.
Rafina
Light
Able to heal HP and can decrease incoming Magic DMG.
Jayden
Fire
Can attack multiple times and deal good Physical DMG.
Elise
Light
Able to acquire 1 SP for each attacked target.
Layla
Light
Can increase ATK by a significant amount.
Emma
Fire
Can deal multiple Physical DMG attacks.
Wiggle
Dark
Deals Magic DMG and gain SP for each attacked target.
Lucrezia
Dark
Able to deal decent AOE damage and debuff enemy ATK.
Celia
Fire
Can attack 5 times, dealing Physical DMG.
Liatris
C
Wind
Subpar heals based on her Magic ATK.
Lisianne
Water
Can decrease incoming Physical DMG.
Carlson
Water
Able to deal multiple Magic ATK and removes target's Buff Effect.
Scheherazade
Dark
Can heal HP when being attacked. Also able to decrease incoming DMG.
Seir
Water
Can get SP and knock back the target.
Teresse
Dark
Can attack 3 times and remove target's Buff Effect.
Eleaneer
D
Fire
Deals decent DMG but exchanges HP% to increase his ATK.
Lathel
Water
Outclassed by other Physical DPS.
Ingrid
Dark
Outclassed by other Magic DMG characters.
Maria
Water
Lacklustre Physical DMG output.
Lydia
Wind
Subpar healing output.
Julie
As with Gacha games go, it's always best to pull for your favourite character regardless of meta.
Brown Dust 2 is now available for Android and iOS devices. For more information on the game, do check out their official website here.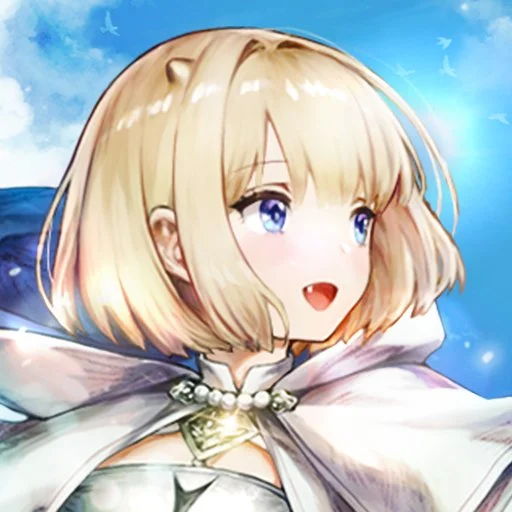 Brown Dust 2
Android, iOS
Pre-register now and get ready to embark on your adventure! Official website : https://www.browndust2.com/ ▣ Game Introduction ▣ ■ A New Adventure RPG with Console-Level Graphics ■
---
Check This Out Next
---