With Invitation to Wine arriving to Arknights, the accompanying limited banner, Unstrained Liquor, Pellucid Heart will be something you will be pulling in regardless thanks to the free pulls. However, is it worth investing into the banner? Read on to see why or why not.
---
BLACKNIGHT
OVERVIEW
The 5-star version of Beanstalk's subclass, Tactician, Blacknight is accompanied by Tapirs who can either hold a spot or get punted into her enemies to make them sleep. It's the latter part which makes her very prominent in challenge runs.
SKILLS
DROWSY
This heals up the Tapir Hypnos, waking up when it gets hit and retaliating with brief fervour at its sleep being interrupted. It's pretty overshadowed by her second skill.
PEACEFUL SLUMBER
She can hold 2 charges maximum of this skill, which sees the Hypnos make enemies around it fall asleep. The creature can then deal Arts splash damage to those sleeping enemies. If you're planning on challenge runs, this is the ticket.
VERDICT?
Hands down yes for challenge runs. For less masochistic people, she's still pretty nice. Peaceful Slumber can hold charges and it's got a decently low cost, so it should work out regardless.
LEE
OVERVIEW
The carp that jumped to the heavens has manifested in Lee. He guzzles deployment points presumably similarly to his wine as the 6-star variant to his Specialist archetype. Much like his fellows in Jaye and Mr Nothing, he's got infinite duration skills in varying flavours with traits to make him worth deploying.
SKILLS
STERN ADMONISHMENT
A simple skill giving him more attack and increasing Arts Evasion. At 40% evasion even when maxed out, he's not going to be the most reliable "dodge tank".
EXORCISE EVIL
This would want him to keep bopping some enemy to either kill it or have it explode on others. On paper it sounds like a pretty nice skill to deal with swarms. He could also hold back one enemy with his trait offering a measure of survivability in reducing the enemy's attack speed while he swats away.
HONORED GUESTS
His signature skill allows him to shove away smaller enemies and makes him a more reliable "dodge tank" for enemies outside of his attack range. He also gets more attack and becomes tankier so that he could rely less on the dodge.
VERDICT?
Maybe yes. He doesn't have Jaye's self-sustain, but he is more reliable than Mr Nothing, so he won't be too bad to get.
LING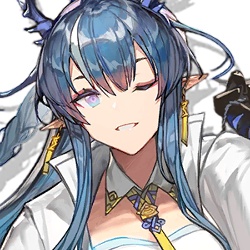 OVERVIEW
The big sister is here and she comes swinging in with her love for booze and her "pets". She can either deploy her dragons on ranged or melee tiles, or have them combine into one chonky boy. Only 3 of them can be deployed at any given time, though she can have up to 5 in her arsenal. She's often described as incredibly overpowered with how her summons work, so let's break them down.
SKILLS
SIPS OF WINE
Summons are melee tiles only, with the active ability granting more attack speed and attack, dealing arts damage. She gains a summon when it's activated. A pretty straightforward skill.
AMIDST PLEASANT MELODIES
Summons are ranged tiles only. She can hold up to 2 charges of the skill, with her buddies dealing Arts damage and can Bind enemies. Any summons at 50% or less health get retrieved which adds to her self-buff for some bonus SP and ATK% up to 5 times.
TO REMAIN ONESELF
Summons are melee tiles only, and can combine into the chonk form. Activating the skill grants both Ling and the chonk more attack and defense, with the summon also dealing Arts damage to adjacent enemies while also obtaining another summon. This is the primary reason why Ling can solo stages with how much damage output both she and her summons combined can do.
VERDICT?
Maybe yes, for the convenience and power she can offer when you have limited squad space. As a Summoner, her fellows do take deployment slots as well, so if that's your limiting factor, she becomes more of a toss-up. She's certainly easier to use than her fellow Summoner Magallan.
---
OVERALL
For what its worth, it's a strong Yes for the banner. Unstrained Liquor, Pellucid Heart is a pretty high value in offering a key challenge run Operator, a pretty nice addition to the Specialist lineup and a convenience powerhouse. Good luck in your pulls!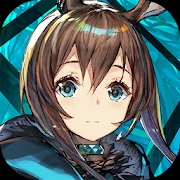 Arknights Global
Android, iOS
Take on the role of a key member of Rhodes Island, a pharmaceutical company that fights both a deadly infection and the unrest it leaves in its wake. Together with your leader Amiya, you'll recruit Operators, train them, then assign them to various operations to protect the innocent and resist those who would thrust the world into turmoil. Your tactics will determine the future of Rhodes Island. Fight for the Dawn!
---
Check This Out Next
---