After the March 30th update today, GODDESS OF VICTORY: NIKKE will be releasing Nihilister as a Liberated unit with the following traits:
Type: Attacker
Burst Skill: II
Weapon: Sniper Rifle
Code: Fire
Pilgrim
While certainly hyped before her release due to some leaked details regarding her skills, and her overall design which oozes personality, one might wonder, is she worth the effort?
For those who were saving draws for her, normally it would be a godsend to say that she can technically be unlocked for free as she will be a Liberation based unit. However not all is well as you will need to do the following before you can start Liberating Nihilister.
Clear campaign stage 20 – 31
Complete one Nikke's Rehabilitation in the first Liberation
Rehabilitating units does take some time if you are solely relying on the daily refreshes, but this process can be expedited with the gems you were saving for Nihilister.
Playing with Fire
The first highlight that should be discussed would be her skills when all are Skill level 10 which are as follows:
[PASSIVE] Skill 1 –
Burning Shot
Its a self buffing passive whereby it has 2 types of bonuses that compliment each other well.
When attacking with a Full Charge she will be granted with Pierce for 1 round(s)  and her Piercing Radius increases by 50% for 1 round(s)
When a normal attack hits two or more enemies concurrently the attack will deal 50.33% of attack as additional damage to all enemies hit.
[ACTIVE] Skill 2 –
Megiddo Flame
A skill with a 10 second cooldown that deals damage to all enemies within attack range with a maximum value of 112.64% of ATK as damage
[ACTIVE] BURST SKILL –
Burning Scourge 
Her Burst Skill is a 20 second cooldown damage dealing skill that does 158.59% of ATK as damage and Burns targets which deals 13.19% of ATK as damage over 10 seconds.
It also grants her Max Ammunition Capacity to 6 per round for 15 seconds.
From here we can see that her skill cooldowns are relatively short, and is most probably geared towards clearing mobs with her Sniper Rifle through the pierce effect which will lead to the S2 leading up to S3 ( strange as it sounds ).
Will she perform the same as a Rocket Launcher based unit which has better Mob clearing capabilities? Most likely not, but she still adds some form of compensation by being able to pick off weaker units relatively quickly while also providing higher single target damage overall.
Set Your Heart Ablaze

Of course if the skills do not impress you much, perhaps her aggressive and imposing design would? Donned in what looks like mecha-dragon armor, Nihilister's design accentuates her best qualities, and would definitely make a fine addition to my Nikke Squad lineup.
I would personally attempt to unlock her as her overall kit sounds promising when paired with the right team and although the process would take me a long time, the quests can be done by simply playing the game.
Time will tell whether or not she will be a Meta unit, but for now Nihilister does not show much promise and because of tedious and late game unlock requirements makes her even more difficult for most players to obtain.
You can find more details on Nihilister at the official website.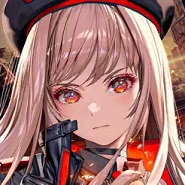 GODDESS OF VICTORY: NIKKE
Android, iOS
GODDESS OF VICTORY: NIKKE is an immersive sci-fi RPG shooter game, where you recruit and command various maidens to form a beautiful anime girl squad that specializes in wielding guns and other unique sci-fi weapons. Command and collect girls that have unique combat specialties to create your ultimate team! Experience next-level shooting action with simple yet intuitive controls while enjoying dynamic battle effects.
---
Check This Out Next
---