Your Tactical Dolls will visit Manhattan in this bullet-filled collaboration between Girls' Frontline and Tom Clancy's The Division. This event will take place in the English version of the game on 2nd February 2021.
This information came from the official English Twitter account of Girls' Frontline.
Strangely enough, this announcement comes as a welcome surprise. The Twitter account of the Japanese version of the game announced this event earlier this month. However, the collab will reach Japanese servers later than the English version, on 5th February 2021. You can read more about this as well as a summary of what Global players can expect by clicking here.
Initially, this crossover event first happened on Chinese servers on 26th November last year. This was then followed by Korean and Taiwanese servers on 4th December 2020.
To prep Girls' Frontline players before the collaboration with The Division, the game will have the Dark Zone Supply Recycling Plan Login Event. Starting on 27th January 2021, players will receive various rewards every day for 7 days. The reward to aim for is definitely the Dark Zone Stash exclusive furniture.
Note that this login event is available until 10th February 2021.
All the best in tackling this event! To stay updated, be sure to check out the game's Twitter page.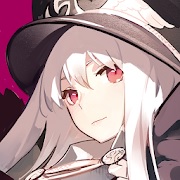 Girls' Frontline
Android, iOS
The year is 2060. War has plunged the world into chaos and darkness, and the responsibility of restoring order falls onto those of us who have survived. Now is the time to revisit your past. Make use of your gift in tactics and command your T-Dolls in the struggle to unveil the far-reaching conspiracy that permeates the world. For the sake of mankind and our future, join us... ...at GRIFFIN & KRYUGER Private Military Contractor.