MICA has announced that Girls Frontline will be having a collaboration event with the anime series, Zombieland Saga on their CN server.
While no mentions of the starting date of the collab event has been made, they did teased two members that will be part of the collab; Yamada Tae and Hoshikawa Lily.
Zombieland Saga is an anime series featuring a group of zombie girls in their journey to become idols led by a man named Kotaro Tatsumi. The anime has already aired two seasons and a movie project has been announced to be in the works.
Not much else is revealed about the two from what weapons they will be using and what skills they offer. However, they did mention that the two are the first phase of the collab so more Zombieland Saga characters are sure to come.
For the full announcement of the collab, you can check out the game's weibo page.
Unfortunately, there has been no confirmation of the Zombieland Saga collab coming to global version of Girls Frontline but do stay tuned to its social media for any updates.
Girls Frontline is mobile strategy RPG developed by MICA for Android and iOS where players control a group of androids, known as T-Dolls, in hopes for a bright future.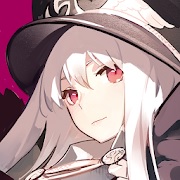 Girls' Frontline
Android, iOS
The year is 2060. War has plunged the world into chaos and darkness, and the responsibility of restoring order falls onto those of us who have survived. Now is the time to revisit your past. Make use of your gift in tactics and command your T-Dolls in the struggle to unveil the far-reaching conspiracy that permeates the world. For the sake of mankind and our future, join us... ...at GRIFFIN & KRYUGER Private Military Contractor.
---
Check This Out Next
---