The anime adaptation for Girls Frontline has released a new key visual as well as a trailer featuring the theme song. With the reveals, however, the anime has also been delayed to 2022 from its original 2021 plans earlier this year. The latest trailer can be seen below:
Welcome to the gunpowder smoke filled girls' battle front. Anime [Girls' Frontline] Global broadcast in 2022. Latest anime update! ▶︎ https://gf-anime.com/

《STAFF》

Original Story SUNBORN Network Technology, Mica Team Animation

Director / 上田繁 Shigeru Ueda

Script / 倉田英之 Hideyuki Kurata

Character Design / 山田正樹 Masaki Yamada

MUSIC / 渡邊崇 Takashi Watanabe

Animation Production / ASAHI PRODUCTION

Produced by Warner Bros. Japan

《CAST》

M4A1 / 戸松遥 Haruka Tomatsu

M16A1 / 山根希美 Nozomi Yamane

ST AR-15 / 加藤英美里 Emiri Kato

M4 SOPMOD II / 田村ゆかり Yukari Tamura

《MUSIC》

Opening Theme Song yukaDD(;´∀`)「BAD CANDY」(Warner Music Japan)
Delays aside, fans can at least still be assured of a global broadcast. With the latest key visual and trailer, we should be able to assume with certainty that the anime adaptation will be focusing on the Girls Frontline main story. The official website doesn't state any specific episode numbers or cours planned. Considering the density of the later story chapters, a short season is definitely not going to cover everything, so we will have to wait and see.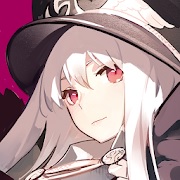 Girls' Frontline
Android, iOS
The year is 2060. War has plunged the world into chaos and darkness, and the responsibility of restoring order falls onto those of us who have survived. Now is the time to revisit your past. Make use of your gift in tactics and command your T-Dolls in the struggle to unveil the far-reaching conspiracy that permeates the world. For the sake of mankind and our future, join us... ...at GRIFFIN & KRYUGER Private Military Contractor.