Hilidream Camp is the latest of web events for Genshin Impact! The event will run from 21 April 13:00 to 27 April 2021, 23:59 UTC +8. It basically sees you craft items, combinations of which can be found here. The rules page states the following:
During the event period, Travelers can try to craft furnishings from various schematic combinations. A reward will be available to claim after unlocking a certain number of furnishings. Additionally, you can place unlocked furnishings in Indoor View, arranging them however you like. (Select Return Inside to switch to Indoor View.)

Crafting Furnishings
Combine any 3 materials out of a pool of 4 to craft a furnishing:
1. The same material can be used more than once and the order in which you add the materials has no effect on the accuracy of the combination.

2. The first furnishing of each day takes no time to make! But from the second furnishing onward, you will have to wait a set amount of time for crafting to complete:
– First attempt: No time required
– Second attempt: 1 minute
– Third attempt onward: 3 minutes
The timer will continue to count down as normal if you leave the event page.

3. The only way to get materials is by completing event tasks. Select Get More Materials to open the task list.

4. There is a set schematic combination for each type of furnishing. In a small number of cases, a schematic combination may result in a Strange Product.

5. Once you start crafting a furnishing, the process cannot be canceled and the materials consumed cannot be retrieved. This is true regardless of the outcome of the process. Struggling for inspiration? You can find some of the materials needed for locked furnishings in Crafting Notes.

Event Rewards
Crafting Rewards
Each time a furnishing finishes crafting, you will receive an in-game reward. The size of the reward is based on the outcome of the crafting process.

Total Unlocks Reward
You will become eligible for a reward after unlocking a certain number of furnishings in total. Claim the reward for it to take effect.
In-game furnishings will be issued separately via in-game mail at a later date. Estimated issue time is after 20:00, 29 April 2021 UTC +8.
You can access Hilidream Camp through here. Check out our guide for the combinations here!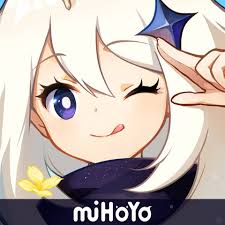 Genshin Impact
Android, iOS, PlayStation 4
Step into Teyvat, a vast world teeming with life and flowing with elemental energy. You and your sibling arrived here from another world. Separated by an unknown god, stripped of your powers, and cast into a deep slumber, you now awake to a world very different from when you first arrived.