A new web event has begun for Genshin Impact with Distant Voyage! Featuring Kaedehara Kazuha, help him along on said distant voyage before he arrives to shore in Genshin soon. The event page can be found here.
From 24 June 2021 to 3 July 2021, 23:59 UTC +8, players at Adventure Rank 10 and above will be eligible to participate and gain rewards from this event. Help Kazuha build a boat comprised of 9 parts. 3 parts will be crafted per stage, each taking 60 minutes. Craft all 3 parts for one stage to move on to the next. Each part will consume a crafting attempt, which you can get through Daily Tasks.
The 3 parts per stage can be crafted simultaneously. In-game items will be given out as rewards for completing the crafting of the boat. Share the event page to get a Kaedehara Kazuha mobile wallpaper too!
There's nothing much to this event; simply log in and get those parts crafted. Kazuha has already been previewed through the official channels as an upcoming Anemo Sword 5-star character, so expect him to be available soon to also help you through the Legend of the Vagabond Sword challenge mini event! Inazuma surely feels closer than ever, so sit tight for the journey ahead.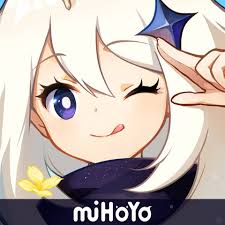 Genshin Impact
Android, iOS, PlayStation 4
Step into Teyvat, a vast world teeming with life and flowing with elemental energy. You and your sibling arrived here from another world. Separated by an unknown god, stripped of your powers, and cast into a deep slumber, you now awake to a world very different from when you first arrived.
---
Check This Out Next
---