Fans of Kamisato Ayaka from Genshin Impact will have a lot more time to try to Wish for her with a significant extension of her Wish Event. An extension of up to 240 days, in fact.
Through the official Genshin Impact Twitter account, this extension for Kamisato Ayaka has no determined end date, so these 240 days is the current placeholder until further updates get announced.
UPDATE 5 MAY 2022, 21:35: The time remaining has been modified to read "Before Version 2.6 ends". Besides this, we're still waiting on updates on the situation below, after the image.
As it stands, the game's next version update has been postponed. The Twitter announcement reads as follows:
Dear Travelers,

Due to project progress, the Version 2.7 update will be postponed. For detailed information on the date of the new update, content adjustment plan, and compensation, please stay tuned for upcoming announcements.

We will provide the corresponding information to Travelers as soon as possible. We sincerely apologize for the inconvenience caused. Thank you for your support and understanding along this journey.
You can read the replies of players who are frustrated about the delay, as well as a thread describing the situation in Shanghai getting fully locked down, a COVID-19 story. miHoYo / HoYoverse is headquartered in Shanghai, so it's pretty much a logical conclusion they are prioritizing their staff's well-being over pushing out an update on time.
At the very least, there are smaller events to occupy your time while you wait, or you can try out other games instead.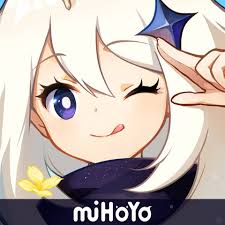 Genshin Impact
Android, iOS, PlayStation 4
Step into Teyvat, a vast world teeming with life and flowing with elemental energy. You and your sibling arrived here from another world. Separated by an unknown god, stripped of your powers, and cast into a deep slumber, you now awake to a world very different from when you first arrived.