Yu-Peng Chen, the lead music producer of HOYO-MiX and composer of Genshin Impact, announced that he will be leaving HoYoverse.
The announcement was made on Yu-Peng Chen's personal Weibo, where he said that the reason behind his decision to leave HoYoverse and Genshin Impact was to pursue his musical dream and hopefully release a new instrumental album in 2024.
Yu-Chen Peng
In the full Weibo post, Chen expressed that he made wonderful memories while working at HoYoverse and with the HOYO-MiX team.
"According to the plans for my personal creative endeavors, after a period of careful consideration and several discussions with the company, I have chosen to leave miHoYo and the HOYO-MiX team to continue pursuing my music dreams!", said Yu-Chen Peng on his Weibo.
"Seeing my fellow composers at HOYO-MiX team continue to grow, witnessing Genshin Impact's music progressing step by step (Fontaine music is really good), and recalling the support and help the company and my colleagues have given during the music production process… It's truly the most beautiful and unforgettable memory!"
As revealed, Chen did not work on any of the soundtracks for Fontaine, the latest region added to Genshin Impact, instead his fellow colleagues at HOYO-MiX were the ones who composed the score.
"I earnestly request everyone's understanding and respect for my decision, and in the future, I will continue to explore the music path,"
"I intend to release a new album of purely instrumental music next year, and specific plans will be announced in the future."
From his words, it seems that Yu-Peng Chen still plans to continue playing Genshin Impact, as evident in his desire to explore Teyvat's wonder as a Traveler together with his fans.
"In the future, I will continue to explore Teyvat's wonders together with all of you as a Traveler."
The composer worked at HOYO-MiX as an in-house music producer from 2019 to 2023, leading the music production for HoYoverse's open-world RPG Genshin Impact.
Before working with HoYoverse, he was previously a movie composer, working on films such as Wong Jing's The Last Tycoon and The Founding of an Army.
Reactions from Fans 
Remember when we saw Yu-Peng Chen had his performance for Genshin 2.0 Special Program 🙏And this might be his last performance on a Genshin Special program after today's announcement
But anyway, i will still look forward to his next masterpieces! pic.twitter.com/Go7gUK0DDK

— Genshin Update  (@GenshinUpdate) September 12, 2023
The announcement garnered many reactions from Genshin Impact fans, mostly supportive of his musical aspirations but naturally, his leaving from HoYoverse led people to reminisce about his music for the game.
He has worked on many popular music tracks for Genshin Impact, including fan-favorite ones such as Overlord of the Thunderstorm, Rage Beneath the Mountains, and Rex Incognito, just to name a few.
While Yu-Peng Chen will be leaving HoYoverse, a Genshin Impact offline concert featuring his work will start on 2 October 2023 in various countries.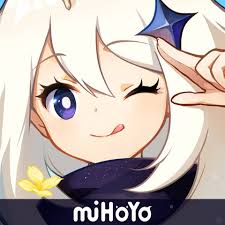 Genshin Impact
Android, iOS, PlayStation 4
Step into Teyvat, a vast world teeming with life and flowing with elemental energy. You and your sibling arrived here from another world. Separated by an unknown god, stripped of your powers, and cast into a deep slumber, you now awake to a world very different from when you first arrived.
---
Check This Out Next
---