Genshin Impact version 1.3 is finally on the horizon, with the version update patch notes released on the official forums. For Asia players, maintenance will commence 06:00 UTC +8 on 3 February and will last about 5 hours. Pre-installation will be available 11:00 UTC +8 on 1 February. 300 Primogems will be given as compensation to all at Adventure Rank 5 and above.
The update will contain the following:
EVENT WISHES

Event Wish "Invitation to Mundane Life", available until 17 February 15:59

5-star Anemo Polearm Xiao will be exclusive to this Event Wish
4-stars Cyro Bow Diona, Electro Claymore Beidou and Pyro Claymore Xinyan will also be on rate-up

Event Wish "Dance of Lanterns", from 17 February 18:00 to 2 March 15:59

5-star Electro Sword Keqing on rate-up
4-stars Geo Catalyst Ningguang, Pyro Sword Bennett, and Hydro Catalyst Barbara will be on rate-up

TBD to follow

NEW EQUIPMENT

New event-exclusive 5-star Sword Primordial Jade Cutter
5-star weapons Polearm Primordial Jade Winged-Spear, Polearm Staff of Homa (NEW), and 4-star weapons Polearm Lithic Spear (NEW) and Claymore Lithic Blade will all be available in future Wishes

EVENTS

Lantern Rite – 10 February 10:00 to 28 February 03:59

All That Glitters will be in 3 parts

The Origin of the Lanterns: 10 February 10:00 to 28 February 03:59
Currents Deep Beneath the Lanterns: 14 February 04:00 to 28 February 03:59
Light Upon the Sea: 18 February 04:00 to 28 February 03:59

Theater Mechanicus can be completed in either Single Player or two-player Co-op

Obtain Peace Talismans to redeem rewards from the Xiao Market

Stand By Me – 10 February 10:00 to 7 March 03:59

One

4-star Liyue character will be obtainable

May Fortune Find you – 11 February 04:00 to 26 February 03:59

Log in event giving out 10x Intertwined Fate among other rewards over 7 days

Five Flushes of Fortune – until 10 February 03:59
TBD to follow

OTHER ADDITIONS

New story quests, world quests, monsters, gadgets, consumable, recipes
Additions to Archive, profile
Zhongli changes, changes to Geo Resonance
Other system adjustments
As with any version update, Genshin 1.3 is gearing up to be another big one. We'll have to stay tuned for the rest of the stuff coming in March.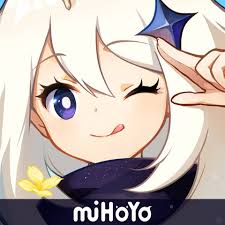 Genshin Impact
Android, iOS, PlayStation 4
Step into Teyvat, a vast world teeming with life and flowing with elemental energy. You and your sibling arrived here from another world. Separated by an unknown god, stripped of your powers, and cast into a deep slumber, you now awake to a world very different from when you first arrived.