Hololive EN's lovable shark vtuber, Gawr Gura has made her Indonesia debut, more specifically, a body pillow of her had appeared in a local Indonesia TV comedy series.
Thanks to reddit user u/indiexanna's post over on the Hololive subreddit, the Indonesia TV comedy series titled "Anak Sekolah" had a skit where a student was seen carrying a Gawr Gura body pillow.
The whole premise of the show takes place in the highschool of SMA 7 Harapan where we follow the antics of the students both inside and outside of the school.
The skit can be seen through this Youtube Video at the 4:44 minute mark of the video.
The context of the episode seems to be that a transfer student had just transferred into the school and had introduced the gift of anime ,  or the "weeb culture" to be exact, to the student body and thus influenced them to it.
Throughout the whole episode, you could see students of the school wearing cosplay of certain anime characters, mostly being characters from Naruto such as Naruto Uzumaki, Sasuke Uchiha, Kakashi Hatake, Hinata Hyuga as well as body pillows of anime characters on them.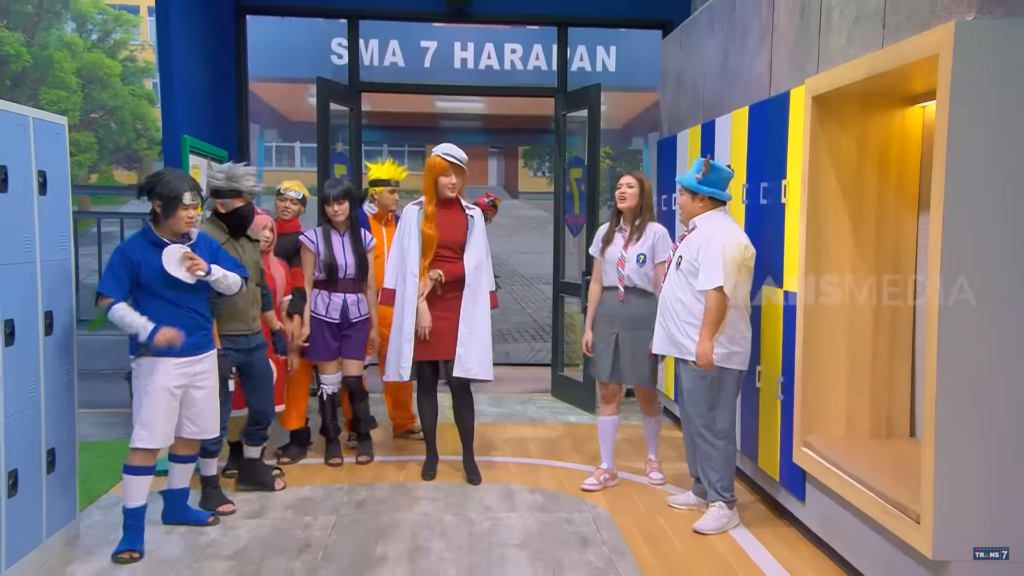 While this isn't the first time that Gawr Gura had appeared on national TV, this is certainly more on the positive side of light in comparison to her previous appearance.
---
Check This Out Next
---