The Genshin Impact version update is live, so that means the first of the events starting with Five Flushes of Fortune!
In Liyue, Ji Tong is puzzling over a seemingly faulty Kamera. He had hoped it would lend a distinctive tone to his photos, but all it seems to produce is colorful nonsense…

Help Ji Tong get to the bottom of the issue! Take this Kamera, photograph some distinctively colored scenes, obtain the colorful snapshots, and give them to Ji Tong for a reward!

In the event, collect photos of five different colors and exchange them with Ji Tong for a Fortune Trove, each of which contains Primogems in addition to other rewards like Hero's Wit, Mystic Enhancement Ore, and Mora!

During the event, Travelers can exchange for up to eight Fortune Troves!
Five Flushes of Fortune will run until 10 February 03:59 server time, and requires Adventure Rank 20 and above, and the completion of Ji Tong's "Kurious Kamera" quest. At least 60 Primogems are guaranteed, with 12 Hero's Wit, 24 Mystic Enhancement Ore and 120,000 Mora being other possible rewards.
10 sheets of film will be given out each day for you to photograph designated targets. The pictures are also obtainable in co-op and you can swap extras with friends. You can hold a maximum of 50 unclaimed photos, upon which they will be deleted from the earliest unclaimed photo.
Full event details can be found here.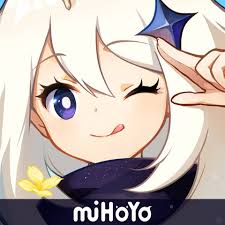 Genshin Impact
Android, iOS, PlayStation 4
Step into Teyvat, a vast world teeming with life and flowing with elemental energy. You and your sibling arrived here from another world. Separated by an unknown god, stripped of your powers, and cast into a deep slumber, you now awake to a world very different from when you first arrived.
---
Check This Out Next
---