Intelligent Systems has just released a new FEH Channel for Fire Emblem Heroes on 2nd August which will be including various of new features as well as a celebratory Hero Fest Banner for the Summer Event.
This Summer Event also marks the 5 and a half year Anniversary for Fire Emblem Heroes.
Feh's Summer Celebration Rewards
Celebratory Log-In Bonus 1
Celebratory Log-In Bonus 2
Celebratory Quests
Aether Raids Quests
Daily Skill Focus Summoning Event Revivals
Grand Hero Battle Revivals
Grand Hero Battle Revival Quests
Celebratory Rewards Maps
Celebratory Gift
Double EXP & SP
Quintuple EXP & SP
Celebratory Log-In Bonus 1 & 2 (2/8 12 AM PT – 15/8 11:59 PM PT)
Summoners who log in during the 10 days are able to receive items such as:
Dragonflowers x 110
Heroic Grail x 550
Divine Code: Part 3 x 555
Sacred Coin x 55
Celebratory Quests & Aether Raids Quests (2/8 12 AM PT – 1/9 11:59 PM PT)
Along with the log-in rewards, there will also be celebratory quests and aether raids quests for summoner to clear and receive items such as:
Orbs x 2
Divine Code: Ephemera 7 x 120
Forma Soul x 1
Feathers x 555
Divine Dew x 55
Stamina Potion x 5
Dueling Crest x 5
Aether Stone x 500
Summer Aether Stone x 500
Daily Skill Focus Summoning Event Revivals
For each day during the event, FEH will be having a rotation of daily banners, totaling up to 14 banners where summoners can choose to summon on where they can either summon for the unit that they still don't have or summon them for a particular skill fodder, the banners in rotation are:
A friendly reminder to all summoners is that the first summon on each of the banner is free, so be sure to summon on them to get a free unit, and maybe even get lucky on some.
Grand Hero Battle Revivals & Quests
Along with the banner revivals, 7 GHB maps will also be making a re-run in case if there's any summoners who have yet gotten their hands on these GHB units.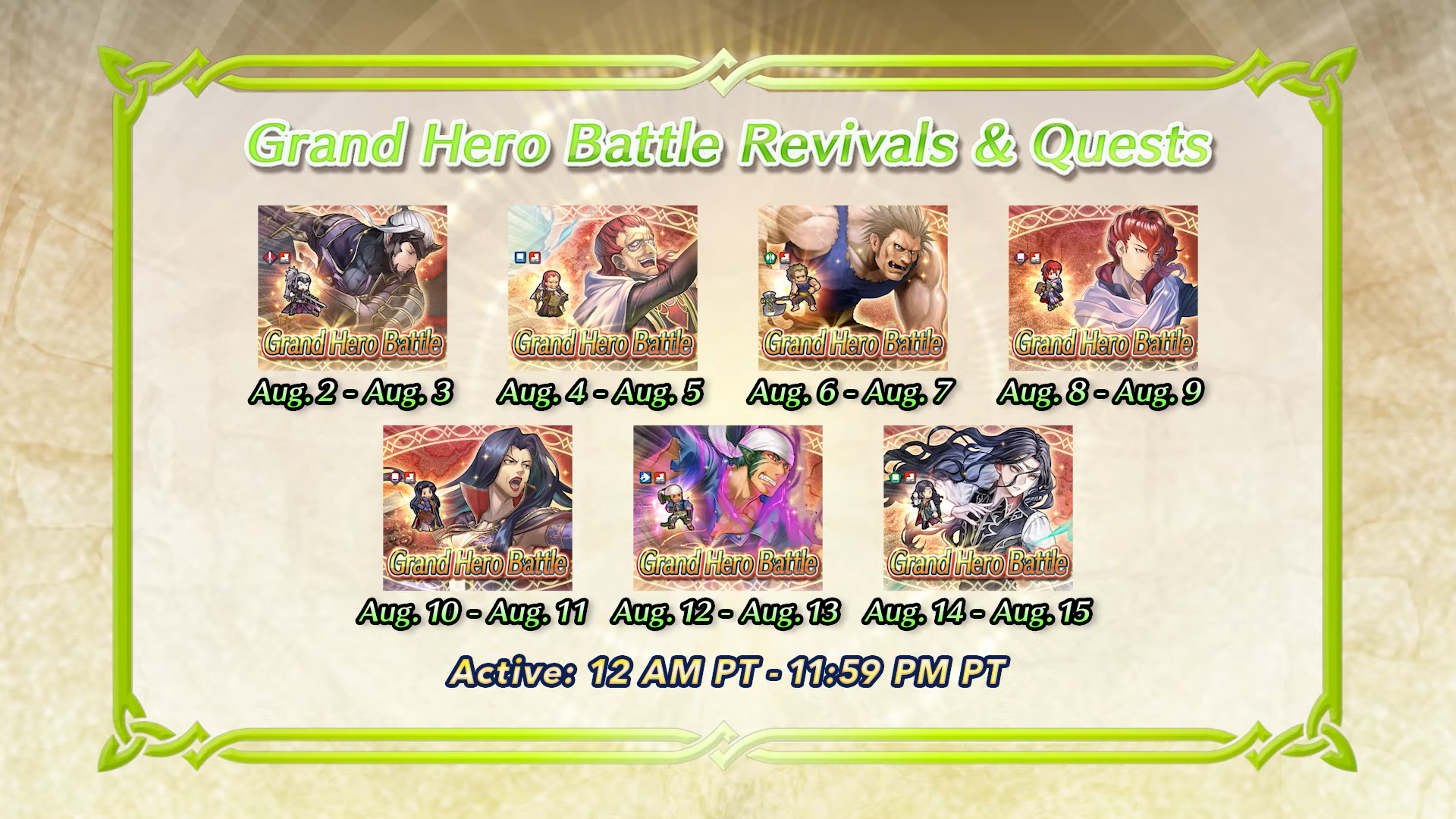 Celebratory Reward Maps
The top 40 heroes in the previous a Hero Rises 2022 event will be making their appearances in the daily reward maps for a total of 10 days. Each map will feature a Normal and Hard difficulty and summoners can receive up to 20 Orbs by clearing all the maps.
Celebratory Hero Fest
The celebratory hero fest banner will be including heroes from Muspell and Nifl. Do keep in note that the Hero Fest banner will have a special 5* rate of 8% – 5% being for the Focus Units and the other 3% for Non-Focus Units, so this is a really good opportunity for the summoners who wish to summon for these specific heroes.
This is also the first Hero Fest banner that includes Ascended Heroes with Ascended Fjorm and Ascended Laegjarn being in the banner. Hopefully this will be the start of having Ascended Heroes be featured on future Hero Fest Banners.
Summoners who log-in once during the time frame of 2nd August 12 AM PT – 1st September 11:59 PM PT can get their hands on 10 free first summon tickets for the Hero Fest Summoning Event.
Risk and Reward Summoning Banner
The new thief-themed banner will be including 4 different Fire Emblem Characters from different games. These new units feature:
Cath: Caper Captain (Fire Emblem: The Binding Blade) [Blue Tome Cavalry Unit]
Leila: Keen Lookout (Fire Emblem: The Blazing Blade) [Red Tome Flier Unit]
Sothe: Rushing Dawn (Fire Emblem: Radiant Dawn) [Green Dagger Flier Unit]
Rickard: Carefree Culprit (Fire Emblem: Mystery of the Emblem) [Red Sword Flier Unit]
Nina & Kagero Duo Unit (Fire Emblem Fates: Birthright & Conquest) [Colourless Dagger Cavalry Unit] 
Cath, Leila, Sothe & Nina will be appearing on the Risk and Reward banner that starts on 9th August 12 AM PT till 8th September 11:59 PM PT while Rickard will be a Tempest Trials unit which spans from 9th August 12 AM PT till 18th August 11:59 PM PT.
Update Information
The FEH channel also announced some new features that we will get to see starting from 8th August. Some of these updates include:
New Arena Maps
Legendary & Mythic Hero Remix with Legendary Alm and Naga getting a revamp for their skills.
Along with a new set of Heroes which will be rotated into the Legendary & Mythic Hero Remix banners.
More heroes will also be added into the weekly revivals which means that these 25 heroes will no longer be in the 5* pool and are demoted to 4* instead.
New Event: Binding Worlds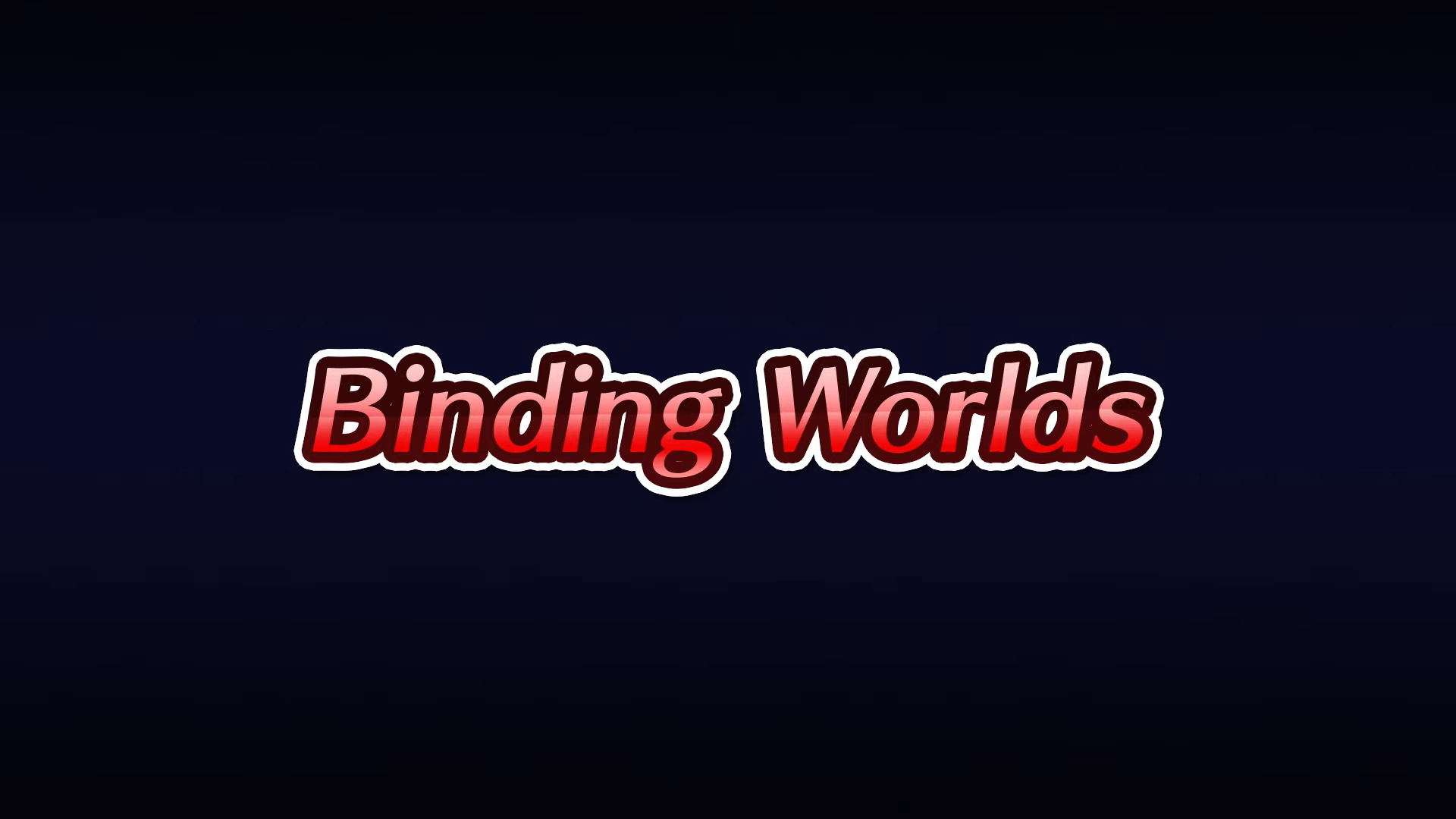 The Binding Worlds event will play out in a similar fashion to Hall of Forms where summoners will be given a new stamina system that is specific for this event, like the Forma Torch. In this event, there will be a summoning circle that appears on the map, and when players have their units be on the tile, they can summon in heroes that are trained by summoners from different worlds, which also acts as a progression system on how you level up your units in this event.
When switching with another hero, that unit can instantly act again during the player phase, so summoners can use this feature for more strategic planning. Units that are swapped in can go out of the level 40 cap too, with a level limit of 99.
Summoners can each rewards such as Dragonflowers, Divine Codes and also Orbs in this event depending on their tier of the level. The event will be starting on 12 August 12 AM PT and will last till 21st August 11:59 PM PT.
---
And that sums up this episode of Feh channel, for more information and future updates, do check out the game's official Twitter Account here.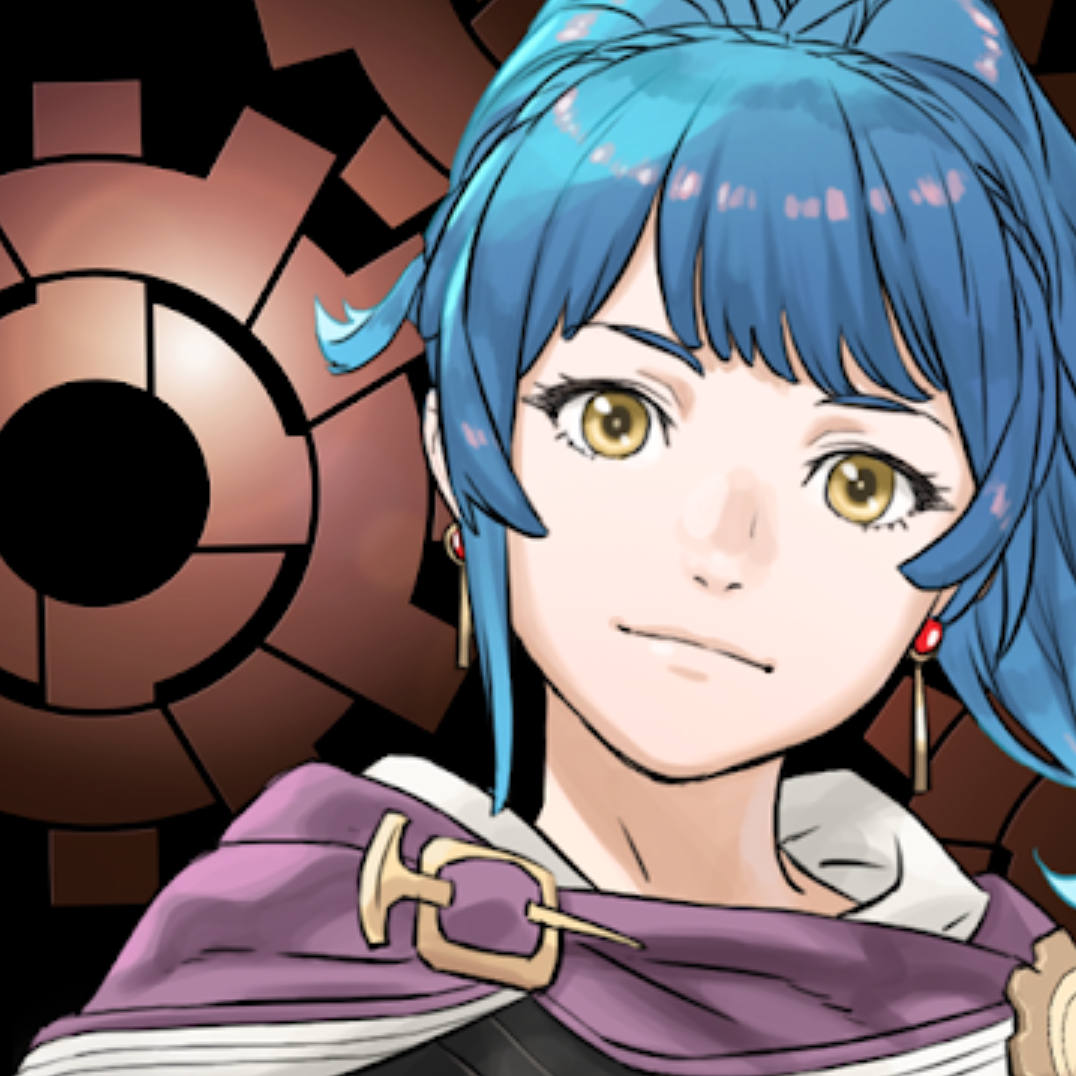 Fire Emblem Heroes
Android, iOS
Nintendo's hit strategy-RPG Fire Emblem series, which has been going strong for more than 25 years, continues its journey on smart devices. Fight battles customized for touch screens and on-the-go play. Summon characters from across the Fire Emblem universe. Develop your Heroes' skills, and take them to new heights. This is your adventure—a Fire Emblem that's like nothing you've seen before!
---
Check This Out Next
---