Despite Square Enix's best efforts in getting stock of FFVIIR / Final Fantasy VII Remake getting shipped out early, nonetheless, the delivery as hit a delay for Malaysia. Impulse Gaming and Gamers Hideout have both posted notices regarding the issue, which you can see below:
We regret to announce that the shipment of Final Fantasy VII Remake (All editions, R3) has been delayed all nations due to logistical issue caused by Covid-19.

We will work closely with our partners to resolve the issue as soon as possible. We seek for your understanding and are sorry for any inconveniences.

Gamers Hideout
UPDATE: Gamers Hideout has announced that they will be receiving stock on 10 April, but courier services will only be sending the copies out on the 14th.
Please note that the distributor has yet to receive stocks for Final Fantasy VII Remake [R3], we are currently waiting for announcements on when the stocks will be arriving. Once stocks arrive we will make arrangements to ship out all preorders!

This is a trying time for all of us as we are facing logistics, stocks and manpower issues. But we have never failed you guys yet and we will try to keep the streak going on! Thanks for your support!

Sorry for the inconveniences caused!

#staysafe #stayhome

Impulse Gaming
Additionally, Square Enix Asia has also acknowledged the issue:
As we prepare for the release of FINAL FANTASY VII REMAKE on April 10, we would like to update you on how the proactive measures being taken to prevent the spread of the COVID-19 virus are likely to affect the distribution and retail landscape in Asia regions at launch.

As you may be aware, some regions in Southeast Asia are subject to entry restrictions, border closures, and distribution and delivery restrictions.

With the unforeseeable changes in the distribution and retail landscape which varies across countries, we ask you to kindly check with your relevant retailer for more information on availability in your region, should any inquiry may rise.

We will continue working hard and ensure the deliverance of the game to many people as possible on April 10.

Thank you for your continued support, and most importantly, please stay safe.
At this point, people who have pre-ordered physical copies of games would be out of luck all over the world, getting stock delay for FFVIIR would only just be the first of it for us here in Malaysia. Hopefully the issues will manage to be resolved soon, as everyone else also anxiously awaits their copies. Stay safe, everyone.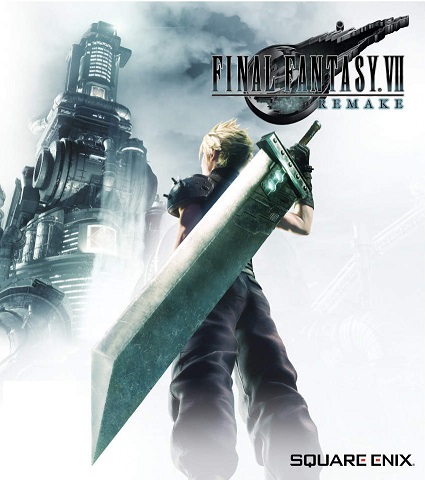 Final Fantasy 7 Remake
PlayStation 4
Take a trip back to 1997 but this time different with all the new and amazing upgrades from the REMAKE version!