Hit mobile game Fate Grand Order launched a bunch of new events that will run from 5th August till 26th August in conjunction of its 5 year Anniversary celebration.
– Memorial Quest –
At the start of 5th August, memorial quests will be marking the trails of the Fate Grand Order story and will be unlocked each day during the Anniversary event period.
Players will be obtaining various of rewards such as gacha tickets as well as the 5th anniversary memorial tickets which can be exchanged for a Craft Essence.
– 5th Anniversary Craft Essence –
The graphics from the 5th Anniversary ad campaign "Under the same sky" will be turned into 48 different Craft Essences. A pick-up gacha pool will also be available until 19th August. The 48 Craft Essences will be split upon 6 different regions in Japan.
– Kanto, Koshin Region –
– Tokai, Hokuriku Region –
– Kyushu Region –
– Hokkaido, Tohoku Region –
– Chugoku, Shikoku Region –
– Kansai Region –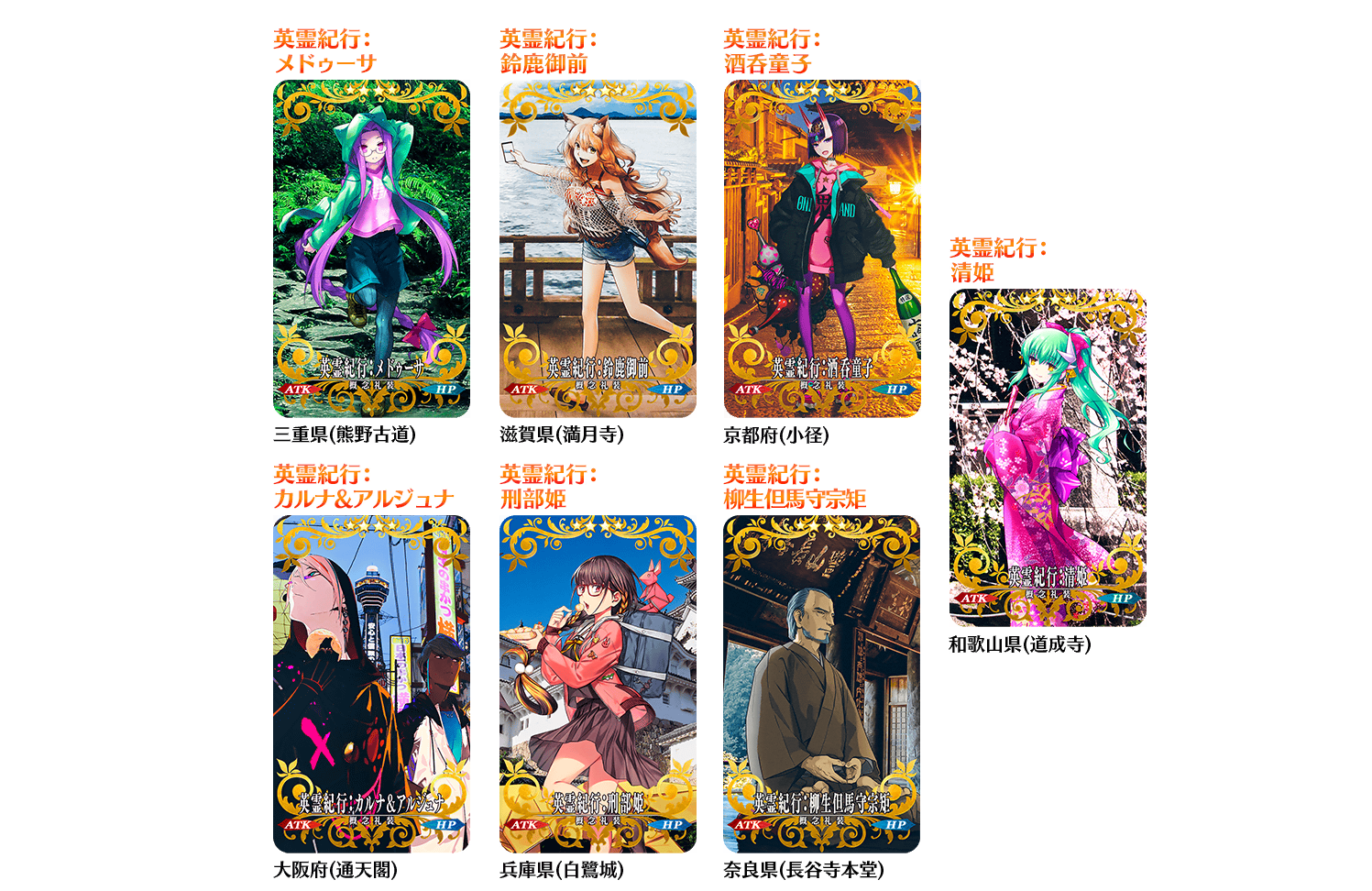 – Servant Gathering Quest Part XII –
To follow up the previous Fate Grand Order Fes. 2019 (4th Anniversary), there will be a total of 14 servants instead of the 7. The quests will only be available in the Chaldea Gate opening if you have the corresponding servant with Max Ascension.
– Special Live Stream Event –
A special live stream program "Chaldea 5th Anniversary Broadcast SP ~ Under the same sky" will be available to watch on 10th August 16:30 [JPT]. 
The program will feature the cast members:
Kenji Akabane (赤羽根健治)
Kana Ueda (植田佳奈)
Rumi Ōkubo (大久保瑠美)
Ayako Kawasumi (川澄綾子)
Nobunaga Shimazaki (島崎信長)
Tomokazu Seki (關智一)
Rie Takahashi (高橋李依)
Maaya Sakamoto (坂本真綾)
Singer Aimer 
Fans can check out this link for more details on the live stream event.
Fate/Grand Order
Android, iOS
A new mobile "Fate RPG," presented by TYPE-MOON!
With an impressive main scenario and multiple character quests,
the game features millions of words of original story!
Packed with content that both fans of the Fate franchise and newcomers will be able to enjoy.