The global version of Another Eden: The Cat Beyond Time and Space has managed to surpass 5 million downloads, with an in-game event to celebrate this milestone. The in-game event will allow players to obtain a free 5-star unit. The latest update to the game also includes Anabel's Another Style unit and special Encounters.
The special encounters include:
Fateful Encounter: Special Summer Campaign is available (Paid, 1 Time Only, Until August 20, 2020 (Thurs) 14:59 UTC)

This encounter will be one of the recently featured Normal Style 5-star class characters on the tenth encounter

Fateful Encounter: Divine Paladin Series (Paid, 1 Time Only)

Features Anabel's Another Style

Encounter: "Ally Encounter Special Summer Campaign Another Style Series Part 1–3" is available until August 20 (Thurs) 14:59 (UTC)

5 characters from recently available Another Styles (15 in total) are featured

Another Style Divine Paladin… Anabel's Another Style is available from August 20, 2020 (Thurs) 15:00 (UTC)
Initiate the Whisper of Time encounter once a day to receive a Whisper of Time Drop. At 10 Whisper of Time Drops, a Whisper of Time Drop encounter can be initiated once, to obtain a 5-star class guaranteed. This campaign will run from August 6, 2020 15:00 (UTC) – September 16, 2020 14:59 (UTC) with Drops usable until October 14, 2020 14:59 (UTC).
Happy 5 million downloads to Another Eden, here's to more milestones!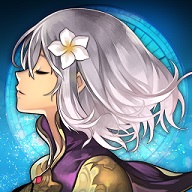 Another Eden: The Cat Beyond Time and Space
Android, iOS, Microsoft Windows, Steam
Acclaimed creators from a number of well-known and popular series have come together to bring an exciting and 
epic RPG to mobile devices. The game have a 
surprising amount of content for a mobile gaming app, a modernized classic spacetime RPG. An epic story crossing the Antiquity, Present, and Future from master story writer Masato Kato. The main theme written by Mitsuda Yasunori, the game contains over 60 songs recorded with orchestras and folk music.