Genshin Impact fans have gathered in Bukit Bintang, Kuala Lumpur to witness a rare sight- the erection of a Teleport Waypoint, straight out of Hoyoverse's game.
While sadly non-functional, the Genshin Impact Teleport Waypoint Event in Malaysia comes at an opportune time- it also celebrates the launch of Version 3.0, which sees the addition of the Sumeru Region to the open world game.
Located right in front of Lot 10, the waypoint is surrounded by cutouts of Genshin Impact characters, including the three new characters from the 3.0 patch as well as the two Travelers.
As one of 8 waypoints including other countries like Indonesia, location was paramount- the Malaysia waypoint is perfectly placed in the heart of KL, with the KL Tower and screens showing ads for Genshin Impact making from a picturesque shot.
In conjunction with the launch of the Genshin Impact Malaysia TikTok, there were goodies to be won too- recording a video at the waypoint with the hashtags #GenshinTeleport and #GenshinImpact would get you a free postcard, as well as a bookmark featuring one of the banner characters for the 3.0 patch.
It'll be running from today until September 6th, with the booth that gives out prizes open from 11am to 9pm daily.
There were even cosplayers there too, some employed by the event organizers and some just genuinely there out of love for Hoyoverse's open world experience.
Just off the top of our heads we'd spotted Ganyu, Zhongli, several Gorous in maid dresses, Travellers in maid dresses, an office Raiden Shogun and even Hu Tao, all presumably just warped in from some sort of domain located behind SOGO.
"It's like a [chance to] bring Genshin into the world," says Kei, dressed like Heizhou. "It's so that people might be impressed, and they might [get] into Genshin as well. That's why it's incredible".
One more group of fans were also excited to see the Teleport Waypoint, asking if they could get a functional one next to beat that infamous KL traffic.
They even tried using the event as a catalyst to get their favorite 5-stars home, to mixed results.
"I've pulled for Zhongli 70 times, and still I got nothing", one laments.
Another instead asked if the standees of the characters could be used to compensate her own poor gacha luck.
"Can Tighnari just come home with me?", she joked.
For fans planning to visit the waypoint, the organizers have confirmed they'll have cosplayers on weekends- so be sure to stop by then to grab photos with the 5-stars that evaded your pulls before the installation goes away after September 6th.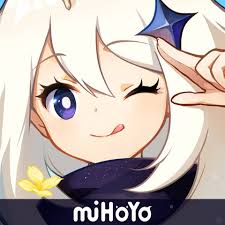 Genshin Impact
Android, iOS, PlayStation 4
Step into Teyvat, a vast world teeming with life and flowing with elemental energy. You and your sibling arrived here from another world. Separated by an unknown god, stripped of your powers, and cast into a deep slumber, you now awake to a world very different from when you first arrived.
---
Check This Out Next
---