With the new season of Fall Guys : Ultimate Knockout coming out, they've announced a way to reward the most skilled players in the game with Crown Ranks.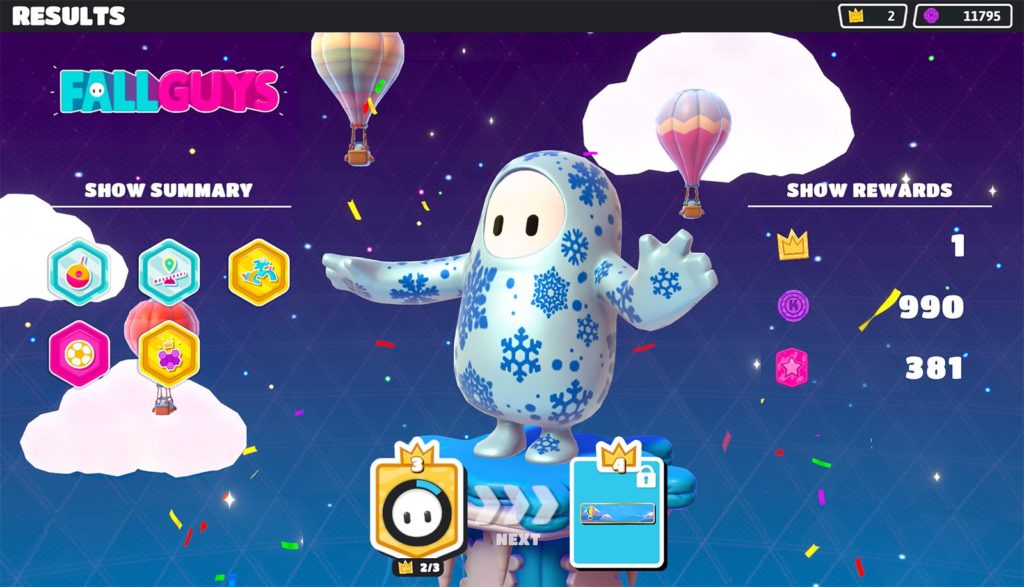 Crown Ranks track the total number of wins for players, allowing them to access better colors and patterns as a reward for their skill in the sport of bean athleticism.
In addition to that, Crown Ranks will also allow players to unlock gold versions of the most popular Fall Guys skins. Mediatonic haven't said if they plan to increase the number of gold costumes over time, though it's a safe bet that it's in the cards.
The Fall Guys Twitter account has clarified several important details about Crown Ranks, however. Primarily, you won't be starting from zero. Those who've fumbled their way to the top will have their past wins recorded, adding to their Crown Rank as soon as the update goes live.
They've also said that Crown Rank rewards will not be seasonal, so you won't have to worry about burning yourself out trying to get these rewards before the season ends. Rather, consider this a special winner's club, separate from the rest of Season 3's content.
Fall Guys Season 3 starts today, and is available on PS4 and Steam.
Fall Guys: Ultimate Knockout
PlayStation 4, Steam
Fall Guys is a massively multiplayer party game with up to 60 players online in a free-for-all struggle through round after round of escalating chaos until one victor remains!
---
Check This Out Next
---