The open beta for Epic War: Thrones has now begun in Southeast Asia! Experience the excitement of battle in the Three Kingdoms era. The game is a massive multiplayer strategy game from Archosaur Games, made in Unreal Engine 4. This grand 3D ancient world is open for all SLG enthusiasts to explore, especially for Southeast Asians who have amassed 300,000 pre-registrations for the game! Take on the role as a lord to lead your troops to conquer nameless lands, recruit talented generals, form alliances and destroy your enemies.
Archosaur Games has put in much effort to craft an authentic world at war for players, utilizing Unreal Engine 4 to create a 4 million square kilometer seamless game world, the scale of which surpasses other SLGs on the market. Enjoy every little detail as you embark on your conquest. Command your generals as you adapt to the situation, as there will be weather to contend with besides predicting your opponents' moves.
Forming alliances will be crucial to fight with your trusted comrades to take control over the world. Fight for glory, and defeat anyone who does not surrender to you. Whose name will end up going down in history? It's for you to find out.
Join the Epic War: Thrones open beta today!
Learn more via the official Facebook or official website.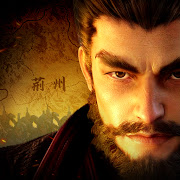 Epic War: Thrones
Android
Epic War: Thrones is a massive multiplayer strategy game by Archosaur Games. Made by Unreal Engine 4, Epic War: Thrones brings PC level experiences to mobile. You can play as a lord to lead troops conquering nameless land. You can combine high-level generals to occupy bases of enemies, upgrade general's skills, even destroy enemy's alliance. Only one alliance has chance to occupy the core area and win the highest reputation as the winners! My lord, whether you are a wise and virtuous leader or a brutal conqueror of the world, all military generals will be obeying you unconditionally, and this could help you to be the dominating figure in our chaotic time. Fight with followers, feel the high freedom strategic layout!