Ensemble Stars Music is getting a Cookie Run collaboration exclusively for South Korea. Have a gander at the teaser trailer below:
The collaboration will begin 20 December 2022 and features 3 collab-exclusive cards: Tori Himemiya as Strawberry Crepe Cookie, Koga Oogami as Crunchy Chip Cookie, and Chiaki Morisawa as himself but a cookie, alongside GingerBrave. Tori and Koga are 3-star cards, while Chiaki is a 4-star. One does wonder why the other two aren't cookies either, but sure.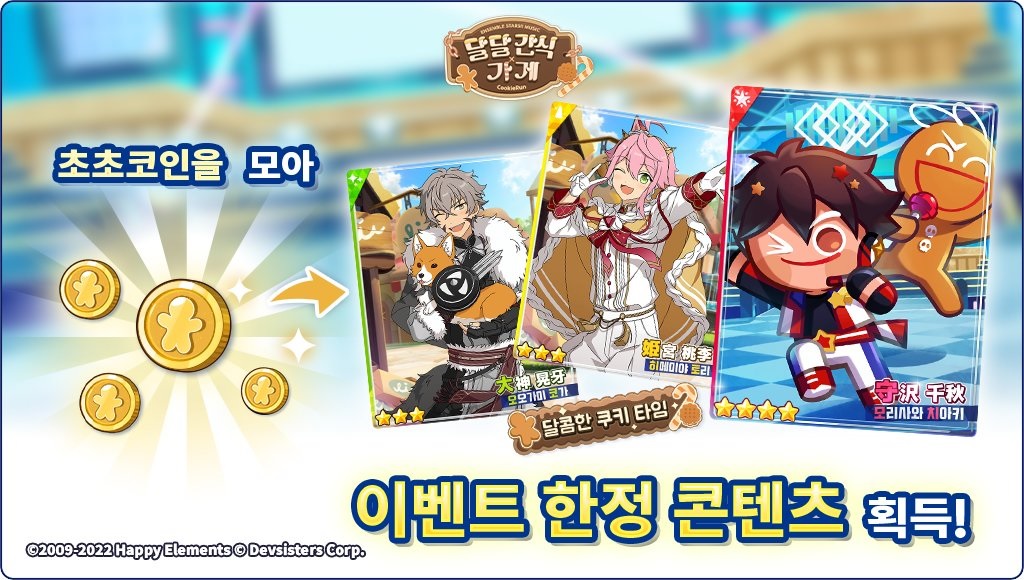 As mentioned, this is a Korea exclusive collab, so Ensemble Stars Music players in other regions won't be getting the Cookie Run collab unless otherwise specified. There will be an associated log in bonus for a variety of upgrade materials and premium currency, running until 31 December 2022, 24:00 KST. The event itself will have event currency and baking of cute cakes in order to redeem the event cards and a title.
It's certainly not the strangest Cookie Run related collab, with a BTS collab for Cookie Run Kingdom, turning the boy group's members into cookies. For those who may be disappointed at its unavailability outside of Korea, it's also not the first time servers have had exclusive events that have given out unique cards.
In any case, if you're able to play the Korean server, the event will be starting really soon, so have fun.
Ensemble Stars Music
Android, iOS
Ensemble Stars!! Music, the all-direction immersive mobile rhythm game, the essential sequel of Ensemble Stars! Basic, will be released soon! Idols from Yumenosaki Academy start their brand-new journey. You will surely find your ideal type among all 49 stylish, shining stars!
---
Check This Out Next
---