Echoes of Mana has commenced the Searching for Lost Luster event, besides a host of other updates to the game.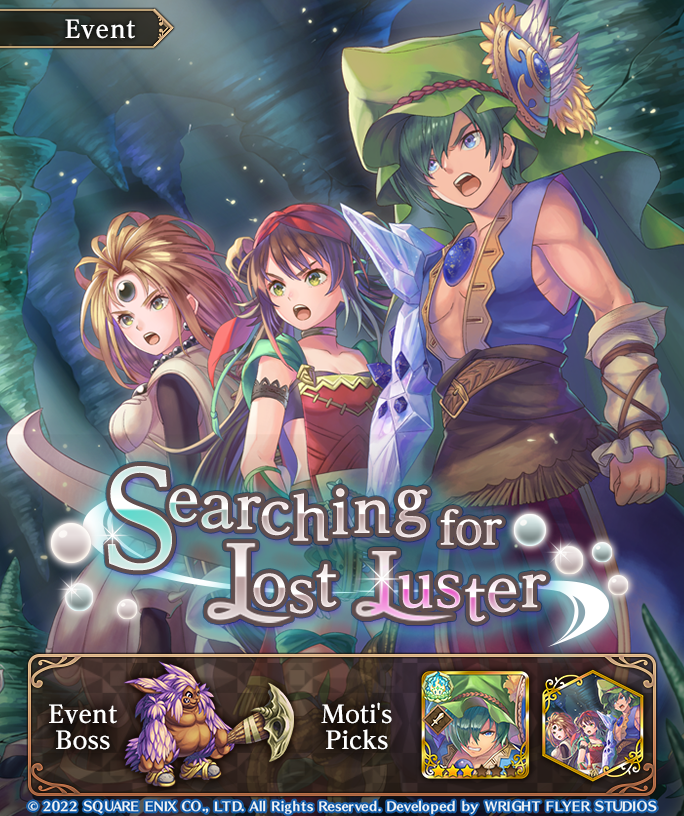 Searching for Lost Luster can get you 3-star Elazul [ Young Jumi Knight ] of Legend of Mana, as well as the 3-star Memory Gem, Show of Faith. From now until 30 June 2022, clear event quests to obtain EP and High-Level EP to trade for various rewards for Unleashing and Ascending your allies. Alongside the event is its accompanying Harvest summons, featuring 4-star Lady Blackpearl [ Jumi's Finest ] of Legend of Mana, and 4-star Hawkeye [ Pride of Thieves ] from Trials of Mana. The first 10-harvest will be half-off from the usual 2700 Spirit Crystals.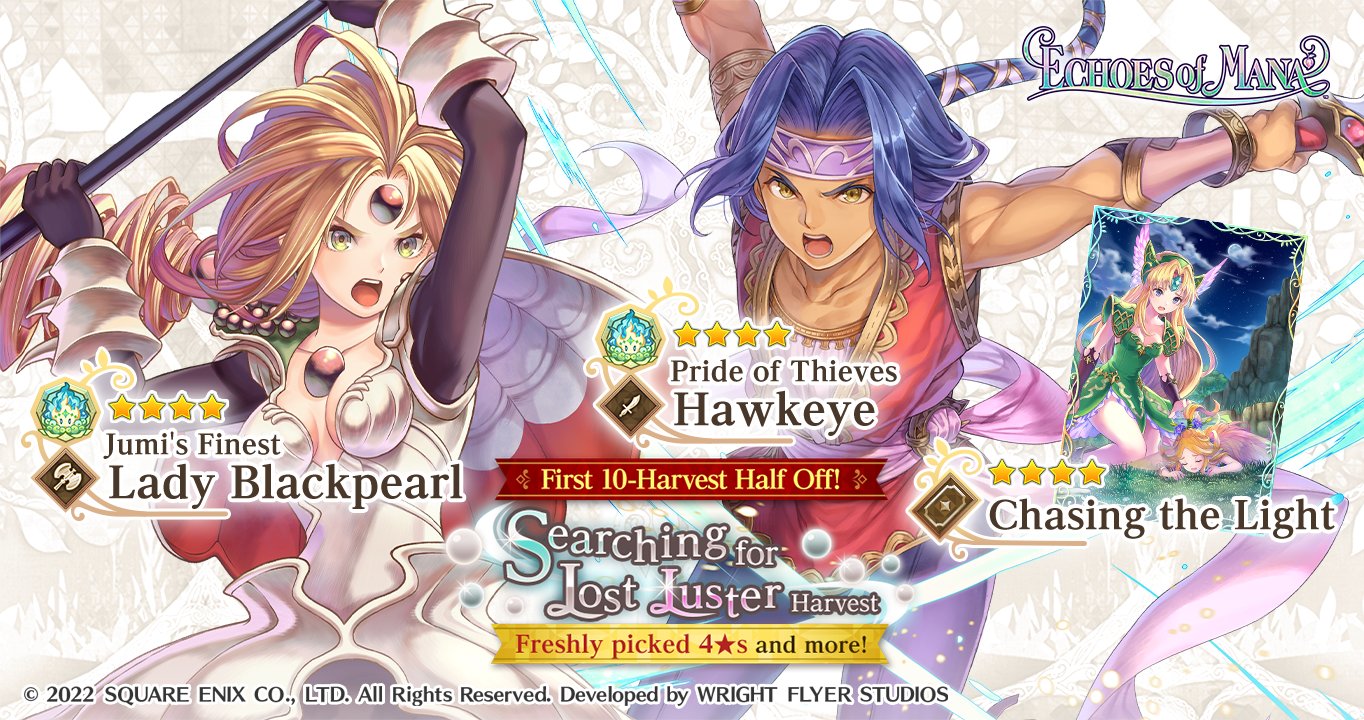 Chapter 6 of the main story, In a Patchworked World, will also be where you can encounter Elazul, as well as Keldric from Dawn of Mana. The search for the Mana Sword continues, in a most peculiar echo.

Echoes of Mana has since achieved 1.5 million downloads with a modest celebration log in bonus that will last until 3 June 2022. Collect some more Spirit Crystals and embark on your journey into this world of Mana.
You can check out our launch impressions of the game here. The team has been working on bringing updates to address player feedback, so here's to more things rolling in soon.
Echoes of Mana
Android, iOS
Echoes of Mana is the brand new title to join the lineup of popular Mana series games! Ally with past Mana series characters in your journey for the search of the legendary Mana Sword! Dive into the world of the widely acclaimed Mana series action RPG, fun for both long-time fans and newcomers alike!
---
Check This Out Next
---