A new Dragon Ball Super Movie has been announced for 2022, following Goku Day celebrations among Dragon Ball fans.
The announcement comes from the official Dragon Ball website, who posted the announcement along with a quote by series creator Akira Toriyama.
"An all new movie since Dragon Ball Super: Broly is currently in the making!", the statement reads. After announcing that he would be leading the story and script for the movie, he also teased fans about what to expect in the movie.
"I really shouldn't talk too much about the plot yet, but be prepared for some extreme and entertaining bouts, which may feature an unexpected character", he says. "We'll be charting through some unexpected territory in terms of the visual aesthetics to give the audience an amazing ride, so I hope everybody will look forward to the new movie!"
The movie's announcement was originally accidentally leaked by Toei Animation Europe, who had it uploaded to their website, although without the quote by Toriyama. The accidental leak is now gone, though fans have found a way to view the headline via a cached version of the website. According to them, the announcement was part of Goku Day celebrations among the Dragon Ball community.
Dragon Ball Super is the continuation of the Dragon Ball series, adding a whole new layer of power ups to one of the most iconic Shonen battle series of all time. The series has seen the addition of forms like SSBJ, as well as Ultra Instinct, the latter of which also taking new life as a meme. The new forms from Dragon Ball Super have also made their way into Dragon Ball FighterZ, as DLC characters.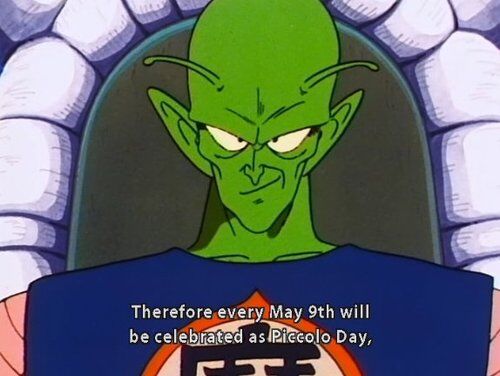 Goku Day is based on the Japanese numbers to describe the date, with Go being how you pronounce the number 5 and Ku  being the number nine, so 5/9 could be read as Go/Ku. Ironically enough this also clashes with the lesser known fan celebration of Piccolo day, due to a popular screenshot of the character declaring the date as such when he conquers the world. However, in the dub it is changed to May 13th.
---
Check This Out Next
---